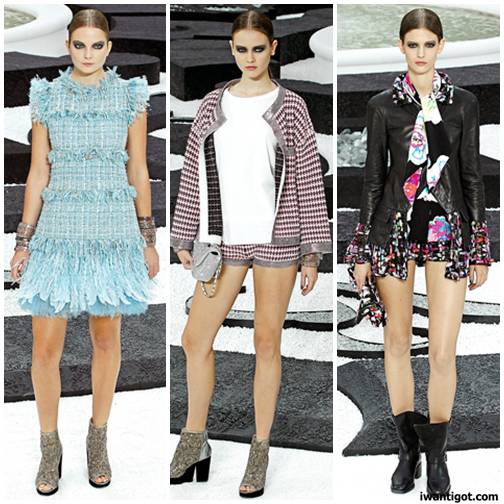 The Chanel Spring Summer 2011 fashion show blew me away. I watched the video late Wednesday night and it almost brought a tear to my eye. There was an 80-piece orchestra who played a mix of music from Björk, the Verve and John "007" Barry. Take said orchestra and put them in the Grand Palais with a set inspired by the movie, Last Year at Marienbad. Chanel usually shows at the Grand Palais but this season they made use of the entire space for this incredibly expansive set. Karl tops himself again and again.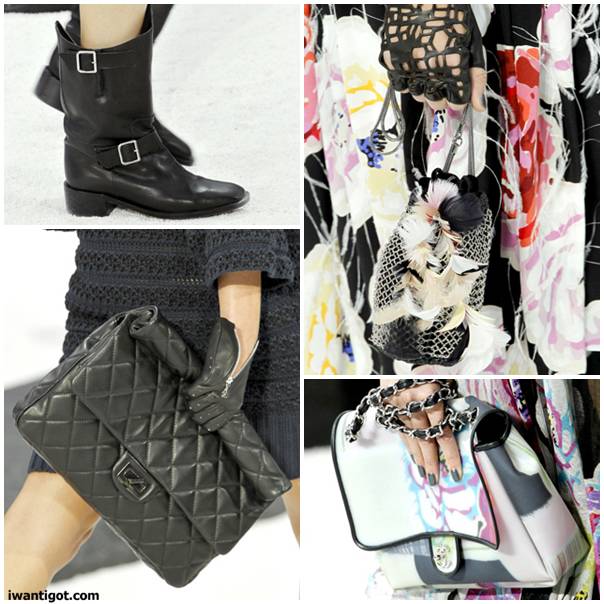 Amazingly enough the clothes lived up to the set. This is a season of Chanel I approve of. Can we talk about the boots? I'm dying over them. Things I didn't like: the sandals and the makeup.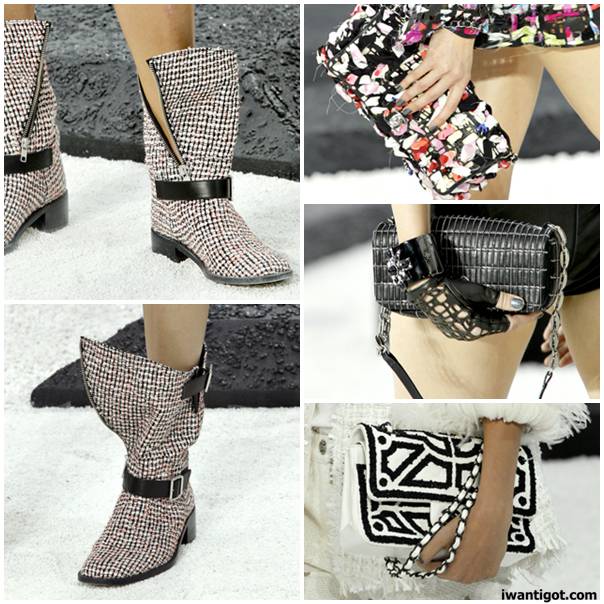 I've embedded the fashion show video for you all to see. It's a spectacle, a wonderful fashion spectacle. It makes me giddy. With the talk of the fashion show going the way of the dodo, I'm glad to see that Karl Lagerfeld and Chanel's money are still dishing out for these absolutely amazing moments.
Chanel Spring Summer 2011 Video Part 1

Chanel Spring Summer 2011 Video Part 2