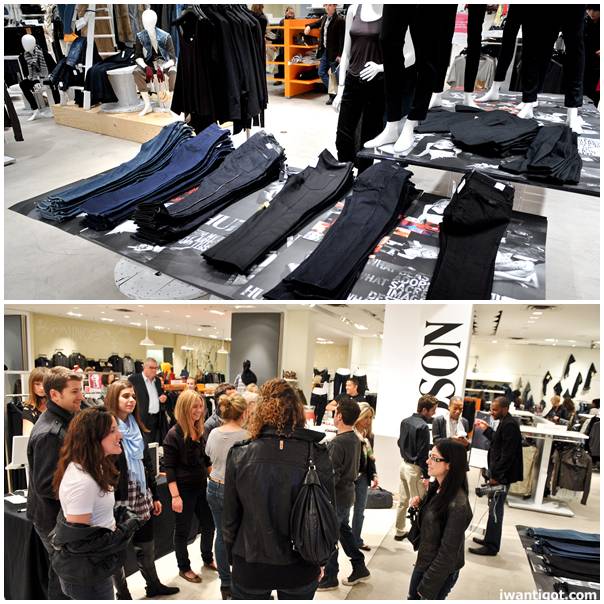 The Hudson COLLECTION launched at Holt Renfrew with a Social that included a DJ, mocktails and models. Hudson reps were on hand to talk about this exclusive to Holt Renfrew collection with customers and help them discover the perfect pair.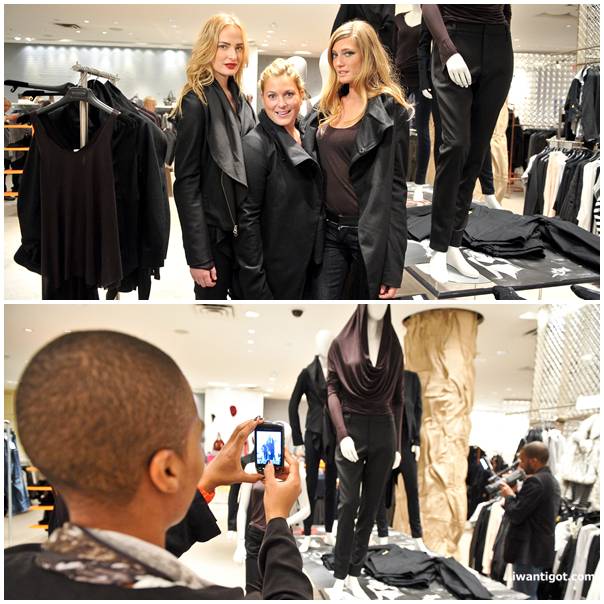 It was my first time seeing the collection in person and I'm a fan. I even purchased a great tank top with an asymmetrical tail on it. It reminds me of coattails and I can't wait to bust it out. I'm thinking a pre-LGFW debut or perhaps during LGFW.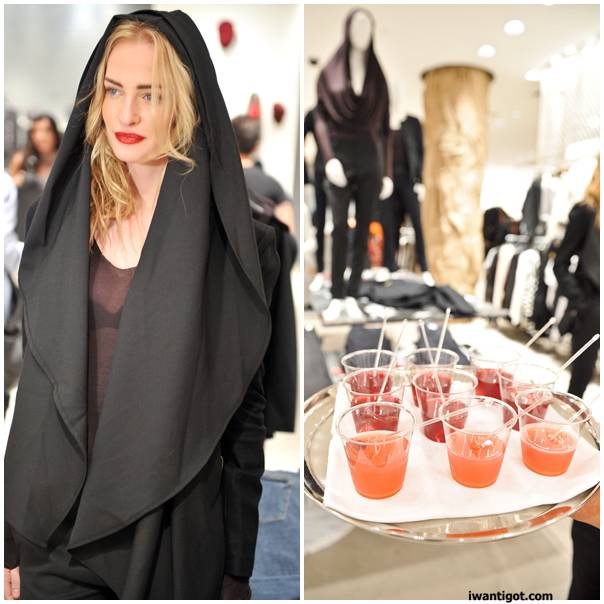 My favourite pieces of the collection were the D.I.Y style denim that incorporated leather into waistbands and hems. Of course these were the most expensive denim pieces, ha. My eyes and hands are drawn to expensive. There are lots of skinny leg options in the collection. The tops were versatile. The cowl neck long sleeved top and the tank can be worn in many different ways. I live for stuff like that.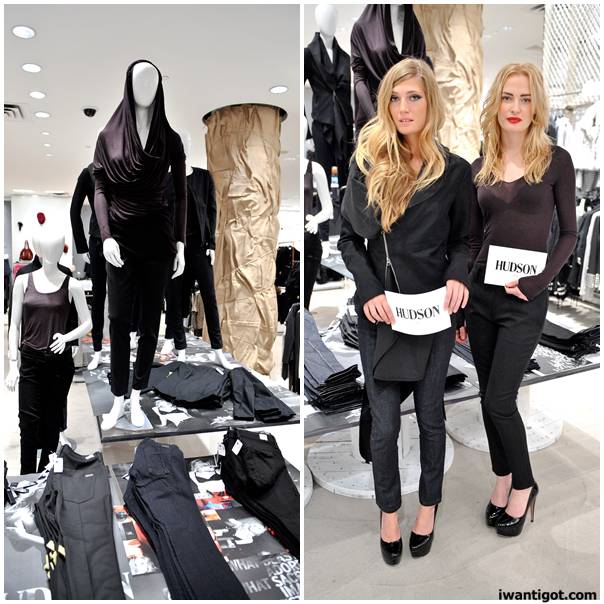 I loved the jackets, in particular the wool jacket with the large cowl that doubled as a hood. It also can be worn multiple ways. The beautiful models posed for photographer extraordinaire George Pimentel and even took photos with fans. I don't know how they managed to do all this in those crazy platform heels. I love heels but even they made my feet hurt just from looking at them.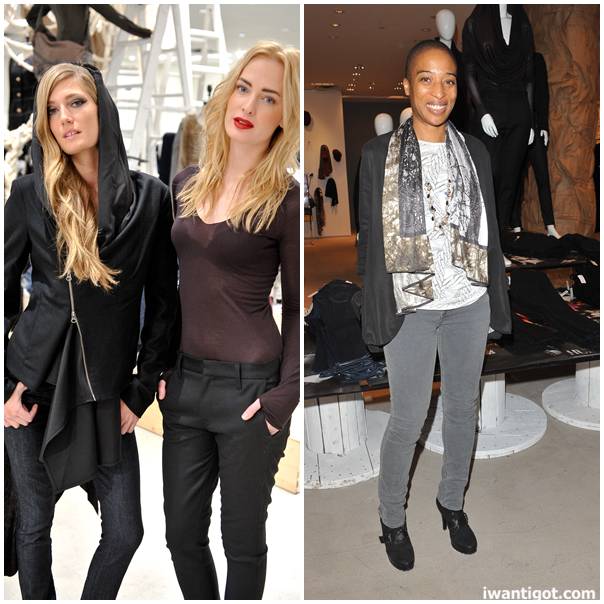 I was there live tweeting the event. You can view those posts if you search for #hudsonCollection on twitter. I tried to showcase as much of the product on and you can find many images with me playing dress up. I didn't try on any of the denim though and I kinda regret it now. I did have lots of fun with the jackets.
Here's my Hudson COLLECTION Social Outfit Breakdown: Denim by Hudson, Zara tshirt, Dean Davidson necklace, Aldo Shoes, Juma blazer and scarf.
I took a little video with my Blackberry Torch of the Hudson imagery at the store. The video quality isn't bad at all.
The Hudson COLLECTION is still available at Holt Renfrew and is available at the Bloor, Yorkdale and Vancouver locations. Prices for the line range from $145 – $995. Jeans average around $400.
images: George Pimentel