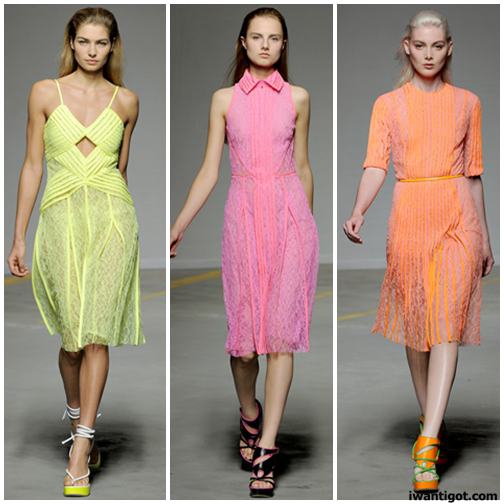 Christopher Kane created totally obnoxious dresses. Not because of cut or design as those were rather plain. He used bright neon fabrics and I will forever love him for that. I have a bit of an obsession with neon.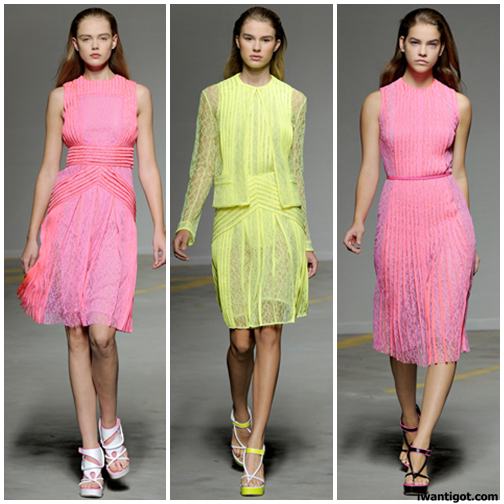 I know what you are thinking. Would I really wear a neon dress from Christopher Kane? Take a look at the Christopher Kane archives on this site. That will give you the answer if you don't already know.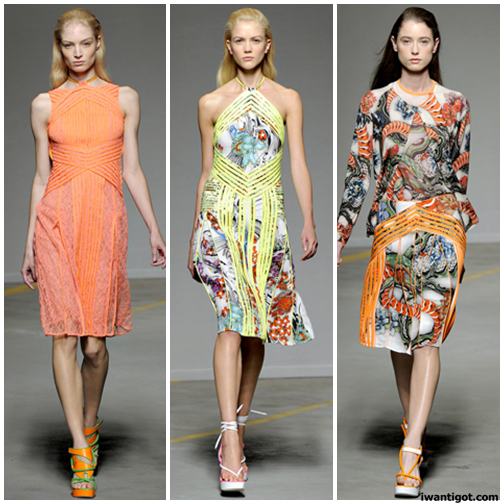 Here is some video from the collection from Elle. It's not the full show but gives you a good look at the exits.
images: style.com