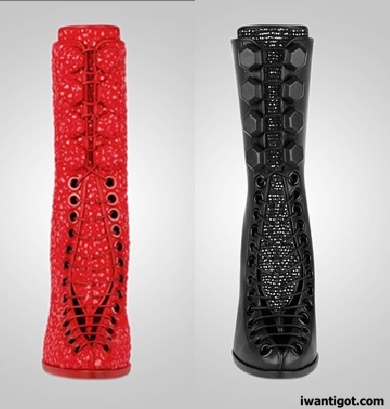 My fall 2010 dream shoes are Givenchy. They come in many different options: sequined, leather, patent leather, velvet and wool. Â They also come in different heights.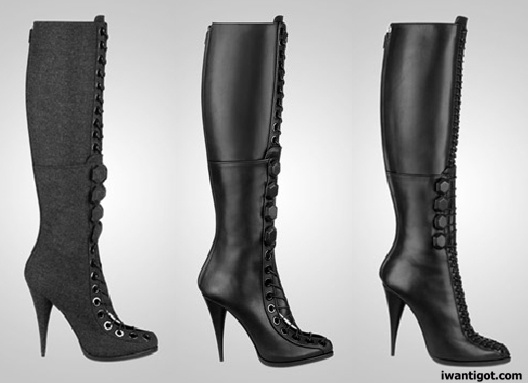 The boots remind me of witches and grunge. Thankfully they have a zipper in the back of the shoe so you don't have to lace anything up. Very smart.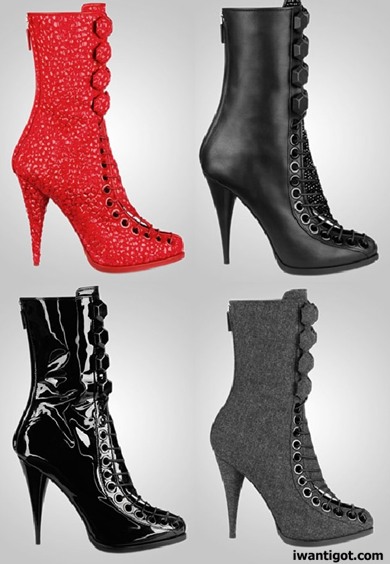 I spotted these pair of Givenchy boots in the wild at Holt Renfrew. They are ridiculously gorgeous and expensive. Â I'll just admire from afar.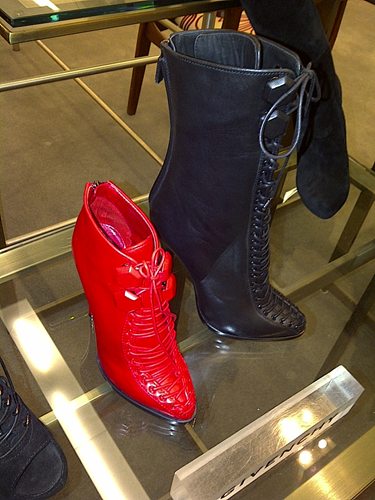 images: givenchy.com