The last Dare to Wear Love show was so much fun that I've been anxiously anticipating the next time. The time is now with the spring summer 2011 season and I have a sneak peek at some sketches. More than 25 designers are given 6 yard of fabric sourced from Africa to create a one of a kind garment. These garments will be auctioned off online and all proceeds going to the Steven Lewis Foundation. People can always donate online at DareToWearLove.com.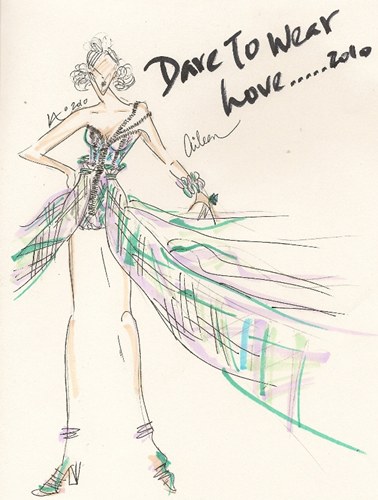 This year's show takes place on Friday, October 22, 2010 at 8pm. Tickets are open to the public and can be bought online for $59.99 each or $300 for a VIP package (includes one front or second row seat and a special gift bag).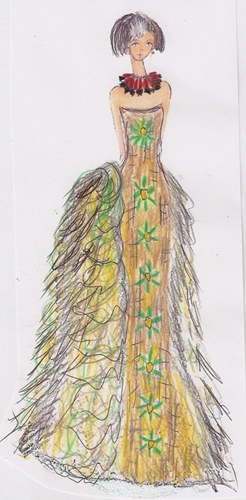 "We are thrilled to return to LG Fashion Week beauty by L'Oréal Paris to host the Dare to Wear Love runway show in support of the Stephen Lewis Foundation. In 2009, the fashion and entertainment communities came out in droves to support the cause, and we hope they will join us again this year to help raise even more money," said Jim Searle of Hoax Couture. "And we know Toronto fashion week is the perfect platform to juxtapose the love of fashion and the love of human life."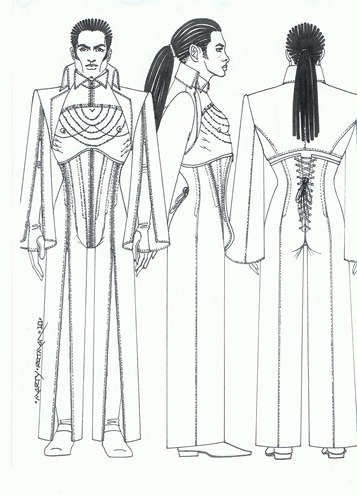 "This event is unique in the life of the Steven Lewis Foundation. There's nothing quite like it. It is a kind of memorable affirmation that whatever the segment of society, there is solidarity and support for the needs and the humanitarian imperatives on a continent like Africa, which is struggling so greatly to survive,"said Stephen Lewis, Chair of the Board of the SLF.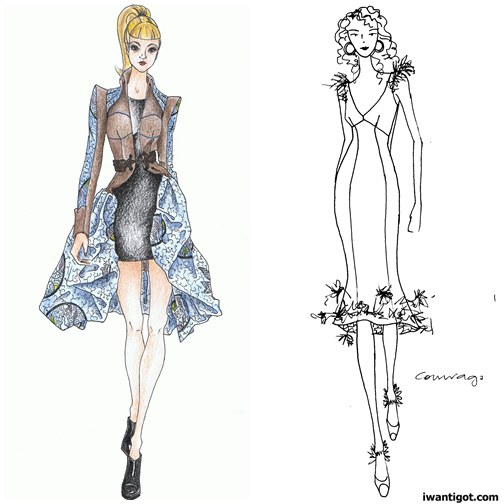 The multi-faceted collaboration is part of the SLF's fundraising initiative A Dare to Remember. Launched in October 2009, the nationwide initiative challenges Canadians to take on dares of all kinds to raise awareness and funds for communities that are turning the tide of the AIDS pandemic in Africa.