I attended the Lanvin x H&M preview this week at the AGO. I was given the opportunity to view the collection in person and get all touchy feeling. I'm very impressed with the collection. The fabrics are well done and there are more than a few pieces that I really like.
They've done a great job to translating Lanvin luxury to the H&M market. The collection is basically favourites from previous collections made at a mass market level. The clothing has shape and the right fabrics to hold and create it.  It's mostly synthetic but that's pretty much what Lanvin at the luxury level is too.   I ran into Tommy Ton at the preview and we browsed the racks together for a bit.  He was impressed with the fabric too.  He's excited about the men's pants.
I was impressed with the packaging. It's beautiful.  Lovely boxes that are perfect for reuse.  The garment bags are cloth and beautiful. Sometimes the packaging is just as exquisite as the item it contains. Hermes certainly knows what they are doing.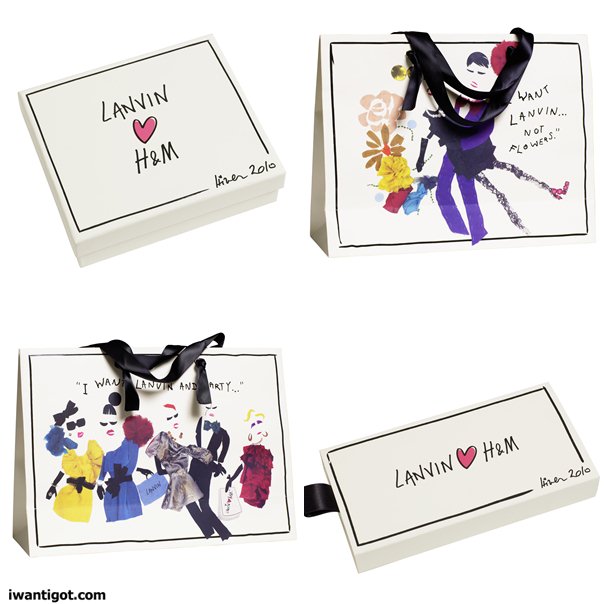 I was really skeptical of this collection at first but I saw a lot of things that I really liked. Here are my favourites.
I'm not sold on the shoes and I think some of the jewellery isn't very nice and cheap looking. I dislike the handbags too. However, there is enough really great things that gives it a thumbs up in my book. I'm not lining up to buy this collection. It's not going to happen as I'm way too old for this shit. I'm not interested in the frenzy, elbows to the head or bitter feelings that accompanies these kind of spectacles.
some images courtesy of H&M