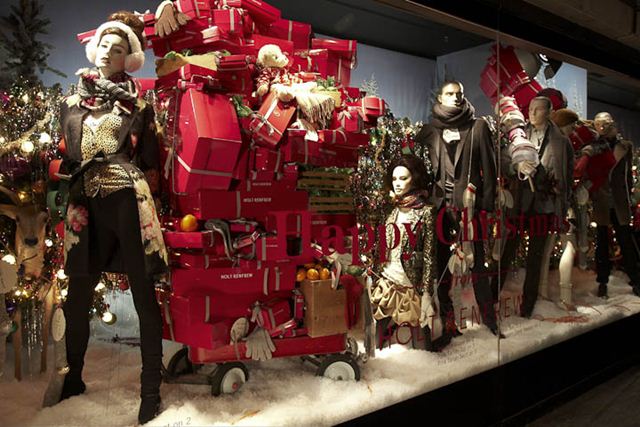 I'm not a big fan of the holiday season but I love Holiday/Christmas windows. First up is Holt Renfrew's Happy Christmas windows. Happy Christmas is a very English saying that works because the Weston's (Holt Renfrew's owners) are British.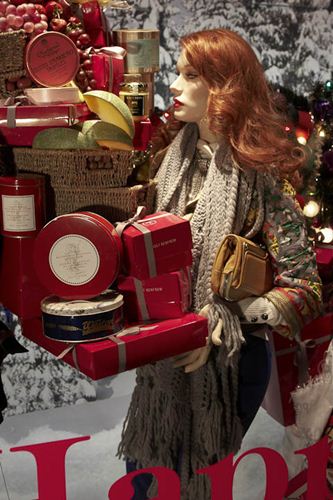 "We took the most iconic symbol of Christmas, the tree, and featured it running lengthwise through every window in our stores across the country" says John Gerhardt, Creative Director of Holt Renfrew. "Each window features characters attending holiday festivities: from party guests unloading their wares for a traditional Christmas dinner, to friends and family bringing their gifts for under the tree wrapped in Holt Renfrew's iconic magenta boxes" Gerhardt says, "These vignettes mimic the frenzied and fantastical chaos of this most exciting time of year."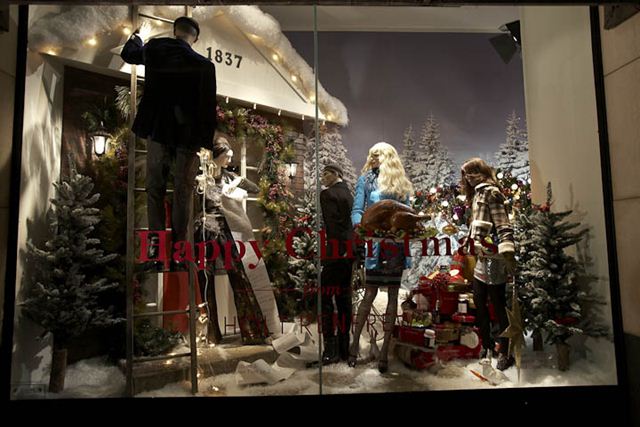 There was no fanfare this year. No party or special musical guest. The 2010 holiday windows goes back to the throw everything and the kitchen sink approach that I love.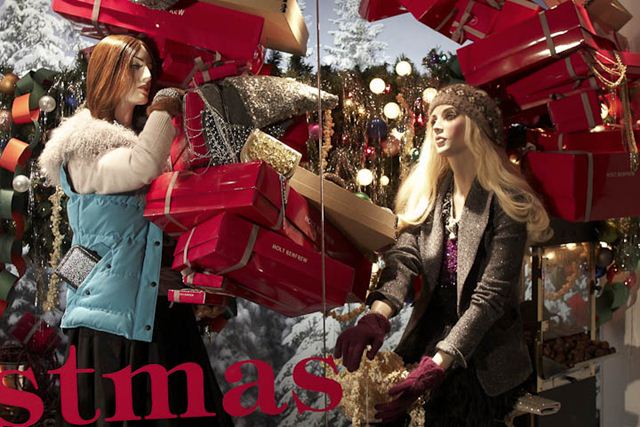 My favourite windows are still from 2006, Merry Making Mischief and I wrote about them at blogTO. I also liked 2009's minimal windows with the snowmen.
images: courtesy of Holt Renfrew