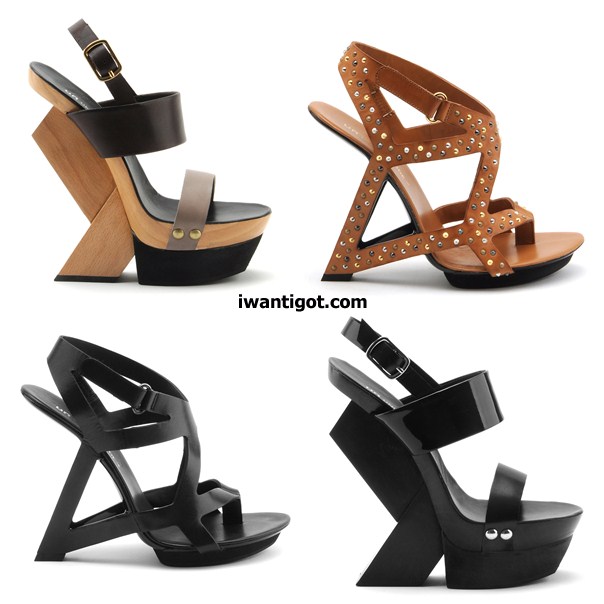 United Nude makes drool shoes. I'm constantly pining about these shoes and this has been going on for years. I'm really surprised I don't own a pair of United Nude's yet. It's sad but true and I blame it on my resistance to order footwear online, I like to try them on first.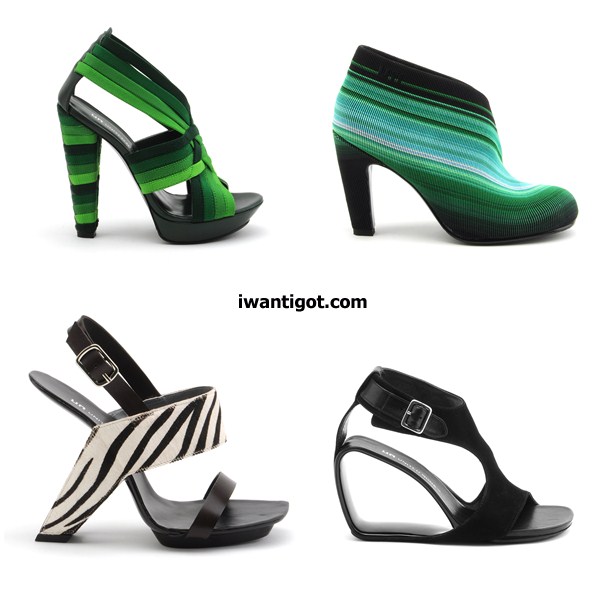 They are architecturally driven shoes that are bursting with colour. My next NYC trip must include a visit to the United Nude store and more importantly a purchase too.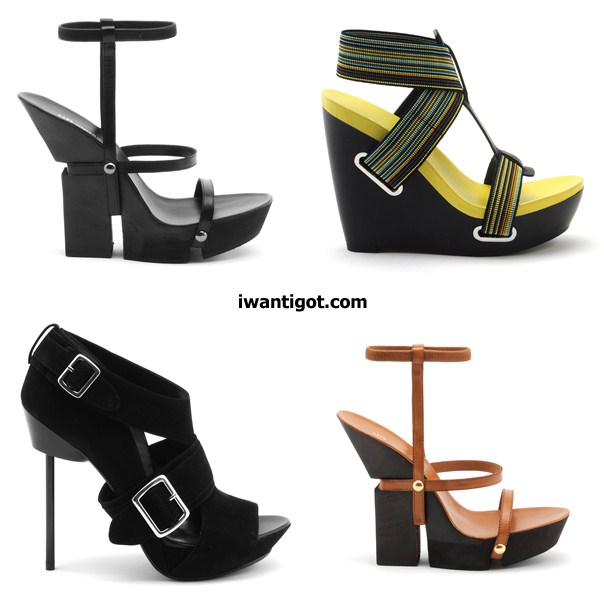 The hardest problem will be trying to decide which ones to buy. I want them all.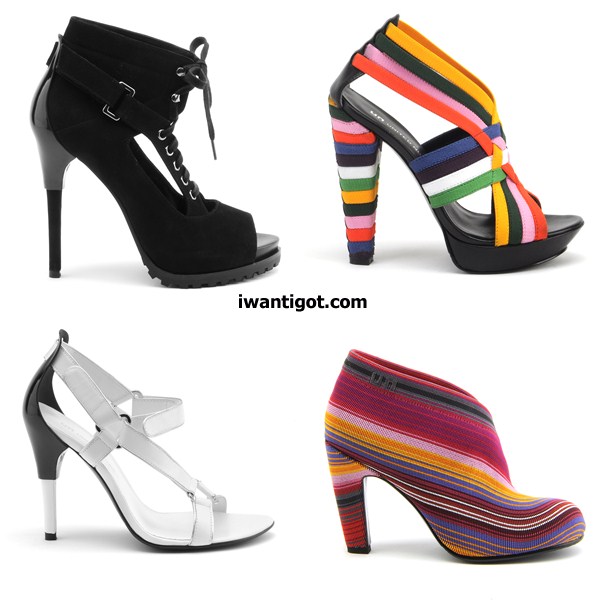 United Nude is available at Little Burgundy in Fairview Mall but they tend to carry the most boring of styles which doesn't help me much.
Edit: I`ve been told that the Balisi on Queen Street carries United Nude too.
images: courtesy of United Nude