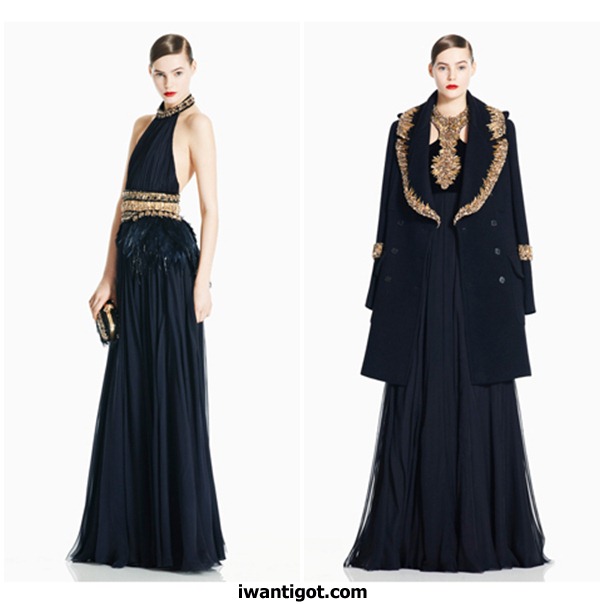 Alexander McQueen under the direction of Sarah Burton is different. It`s a softer, kinder and more feminine McQueen. I miss the hard edge that was an undercurrent in all of Lee`s work. Sarah`s McQueen is a nice girl more than the tough girl vibe that Lee had. Lee is gone and I`ve spent my time mourning so now I`m looking towards the future of the house.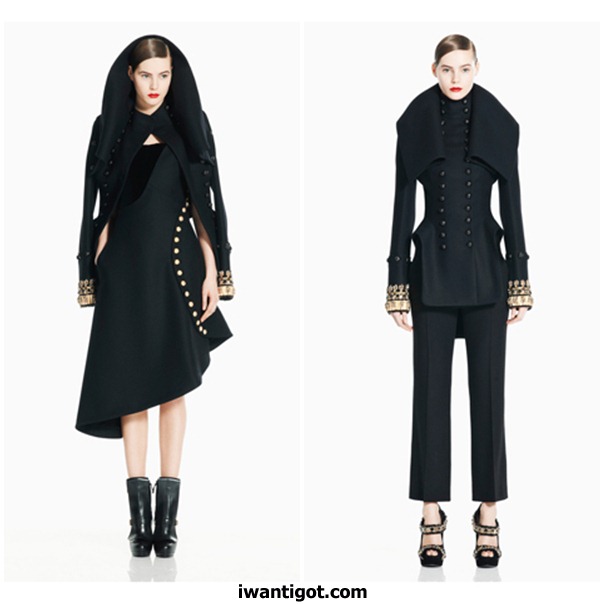 This is the first collection from Sarah that really attracted me. Of course it plays up the nautical and military influences that I just can`t get enough of.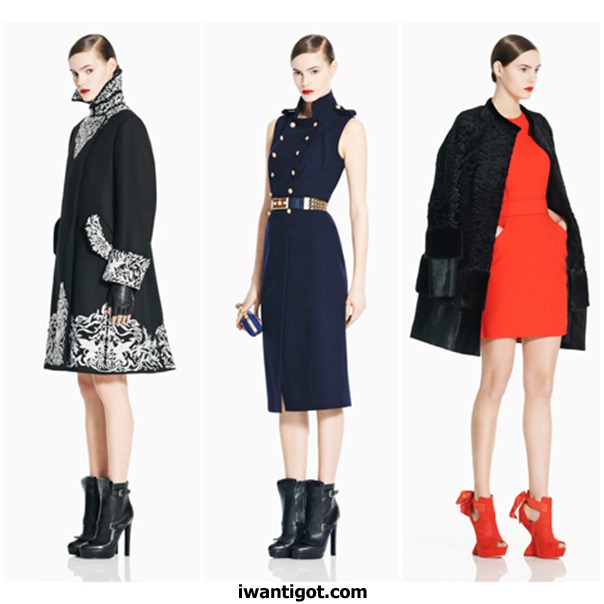 There are some really great jackets that play up ceremonial military dressing.  You have your choice of large overcoats or slim, figure flattering jackets.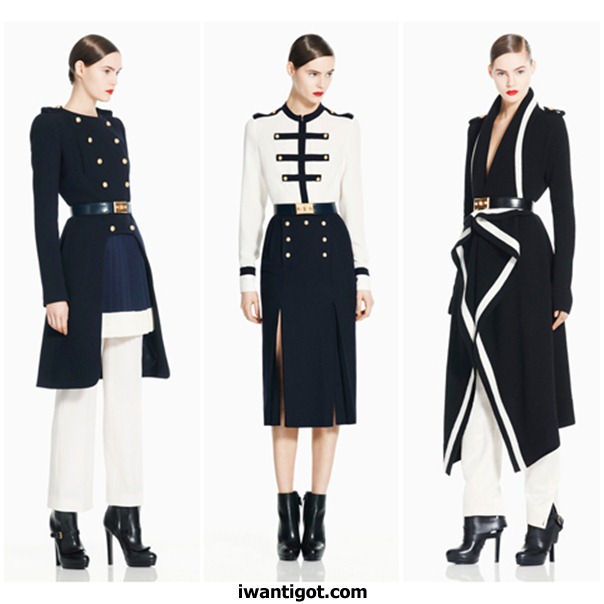 The black boots are pretty hot too.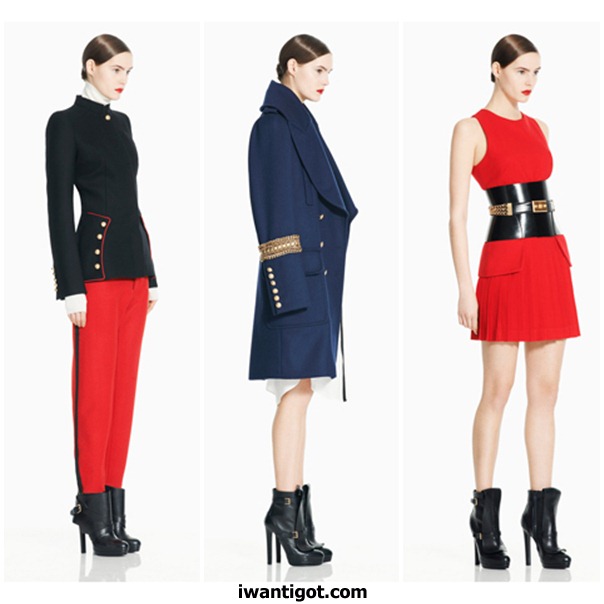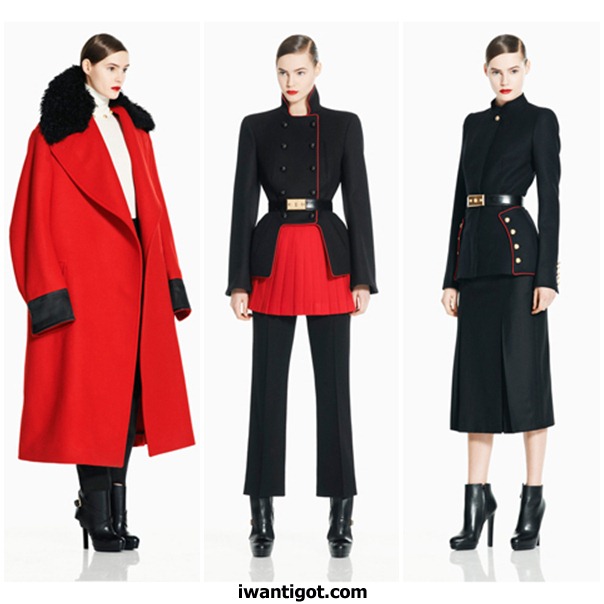 images: style.com