Louie Gong, the shoe artist I featured a few weeks back is celebrating the Year of the Rabbit. You will remember that Louie`s background is Nooksack, Squamish, Chinese and White.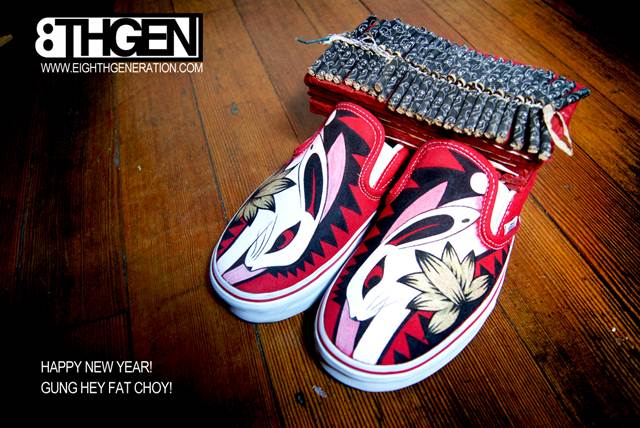 Although my family always lived on a reservation, Chinese New Year was one of our favorite holidays because it involved things that were implicitly "Chindian" – fireworks and food. – Louie Gong
Learn more about Louie Gong and his shoes at the Eighth Generation website.
image: courtesy of Louie Gong