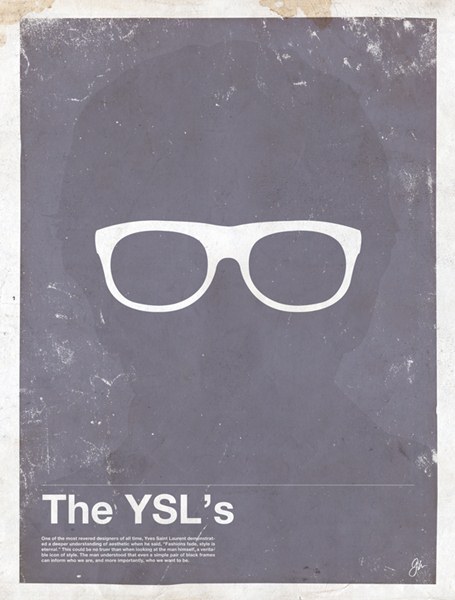 I really liked the Moxy Creative House's Framework. It's a series of prints celebrating some iconic eyewear of celebrities like Warhol, Johnny Depp, Kurt Cobain, Shock G of Digital Underground, Truman Capote, Geordi LaForge and Malcolm X.  I really liked the YSL version so I ordered the poster sized print.
One of the most revered designers of all time, Yves Saint Laurent demonstrated a deeper understanding of aesthetic when he said, "Fashions fade, style is eternal." This could be no truer than when looking at the man himself, a veritable icon of style. The man understood that even a simple pair of black frames can inform who we are, and more importantly, who we want to be.(source)
You can purchase this print or others online at Moxy Creative House.
image: moxycreative.com