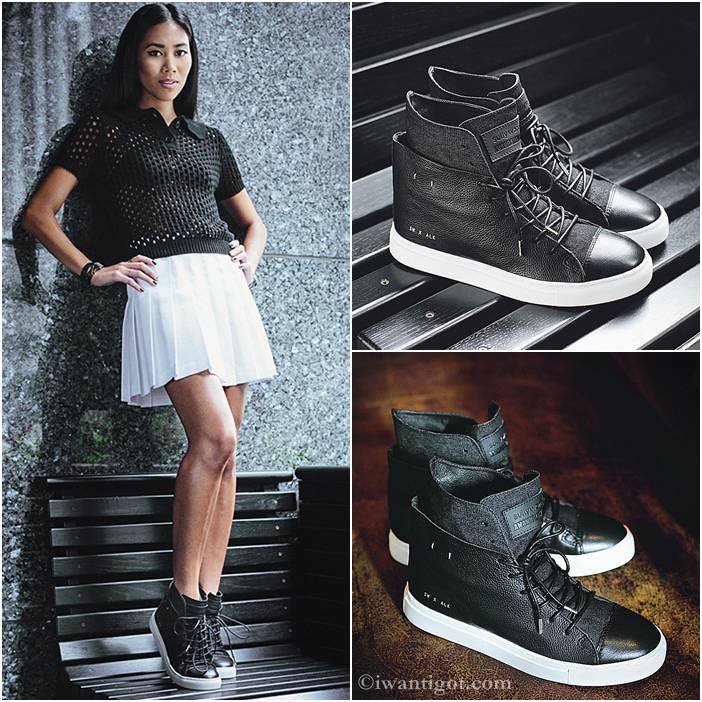 I have a saying that I've repeated a lot these days, "I need another one of these like I need a hole in the head". Lately, its been applied to coats, sweaters and shoes. I said it to myself again once I spotted the Sully Wong x Amanda Lew Kee sneaker collaboration. I don't need another pair of sneakers because my closet is full of them but the Sully Wong x Amanda Lew Kee Swalk Hi sneaker is one incredible shoe.
Amanda has incredible style so I had big hopes for the design when I heard about the collaboration initially. She has surpassed anything I could have imagined. The shoe is perfection, I cannot lie.
"The SWALK HI collaboration personifies all aspects, both in design and philosophy, which Sully Wong and I share as a team. The design itself is sleek, smart, and constructed with the finest attention to detail and luxury materials. Together we are aiming to give the women's market a sophisticated limited edition option, in the realm of casual athletic footwear, focusing on quality over quantity," states Amanda Lew Kee.
The shoe not only looks slick as all fuck but the attention to detail on the materials are great. It uses a premium raw-cut leather upper, silver stitch-tag detailing, Japanese leather lined denim interior and black waxed rope laces. The leather footpad is removable making this a great option for those that wear orthotics too.
This limited edition shoe is available at GotStyle boutiques and online at SullyWong.com for $225.
images: Courtesy of Sully Wong