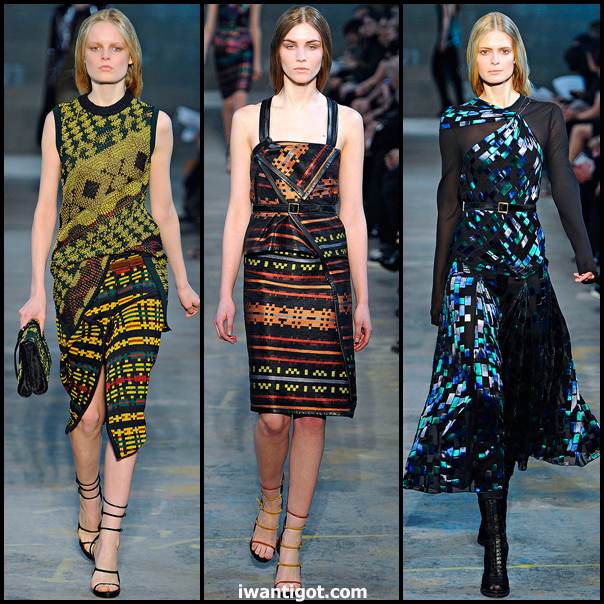 It was crazy print time again at Proenza Schouler for fall winter 2011 – 2012 collection. Their influence came in the form of Native American blankets that were picked up on a road trip from Santa Fe to Wyoming.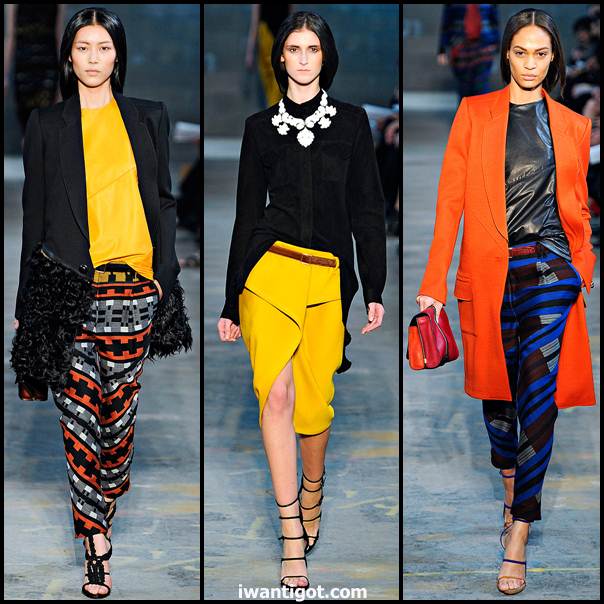 I liked this collection for many of the same reasons I like all Proenza Schouler collections. It was bright and loud. They aren't afraid of prints and place them at the forefront of their designs.
See the entire Proenza Schouler fall winter 2011 – 2012 fashion show.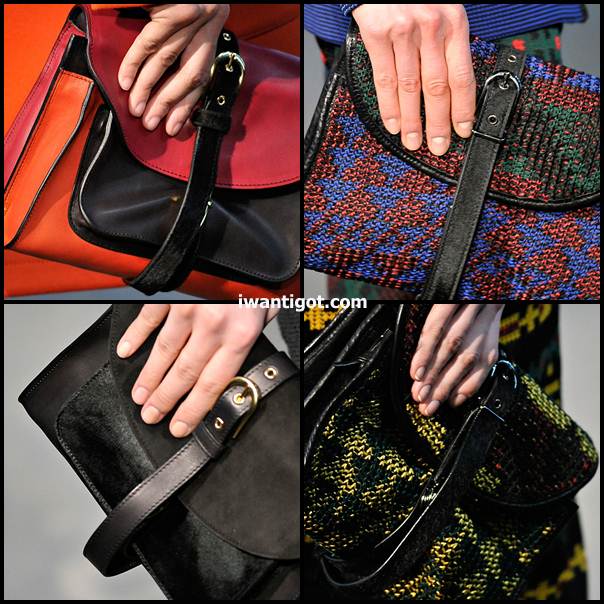 They got some great handbag additions for fall winter 2011 – 2012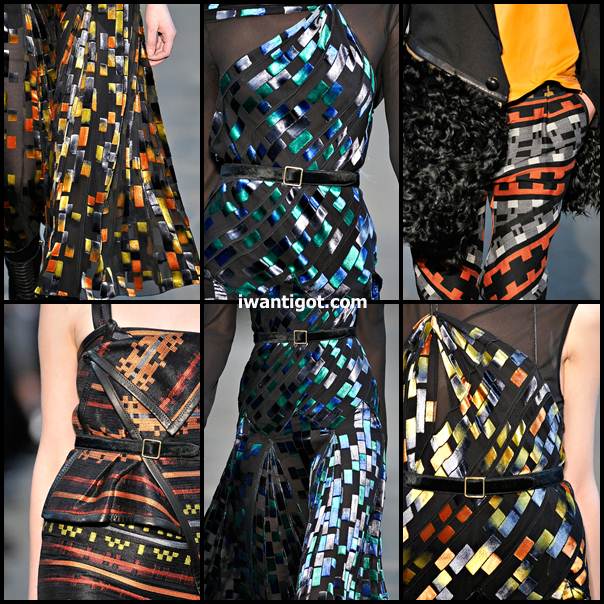 I'm not a velvet fan, so the series of velvet pieces didn't appeal to me. The last two dresses kept me from writing that whole section of the collection off.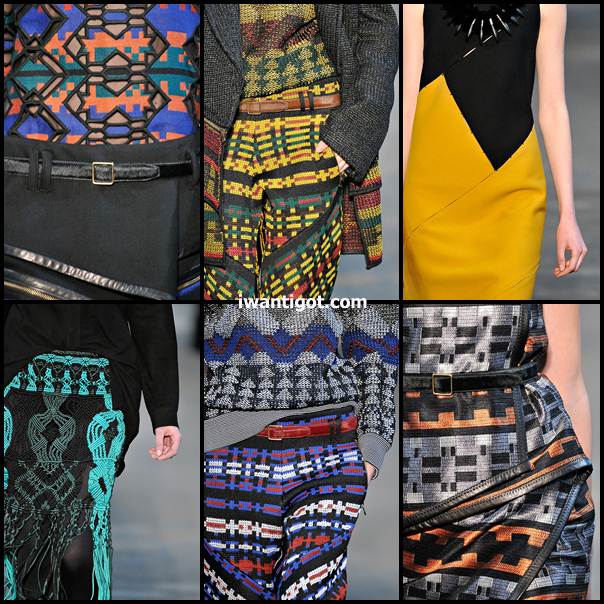 images: vogue.com