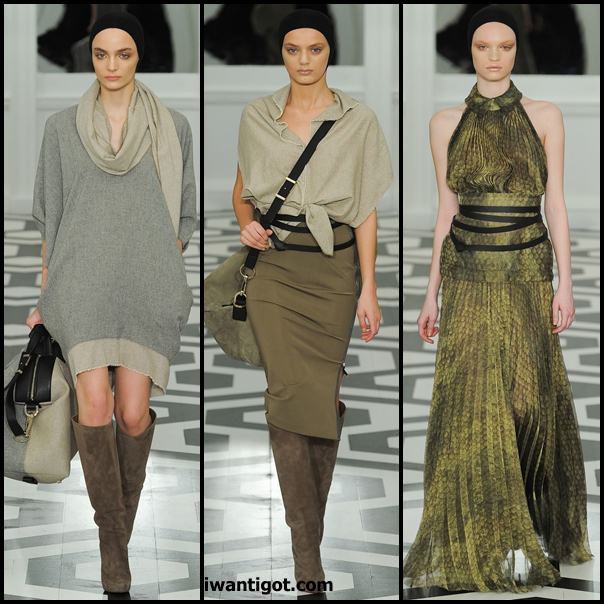 Victoria Beckham's Fall Winter 2011 – 2012 collection was pretty damn beautiful. I'm totally impressed with her dedication and understanding of fashion design. When she first started out I pretty much dismissed her as a celebrity/designer. Over the years she has proven that she's serious about the business. The only beef I have is with the line's sizing. I tried on a dress at Holt Renfrew for fun. I was brought a size 8 and I couldn't fit into. I'm technically a four. That's a bit of warning for people. There is a specific body type and it's one that matches Victoria.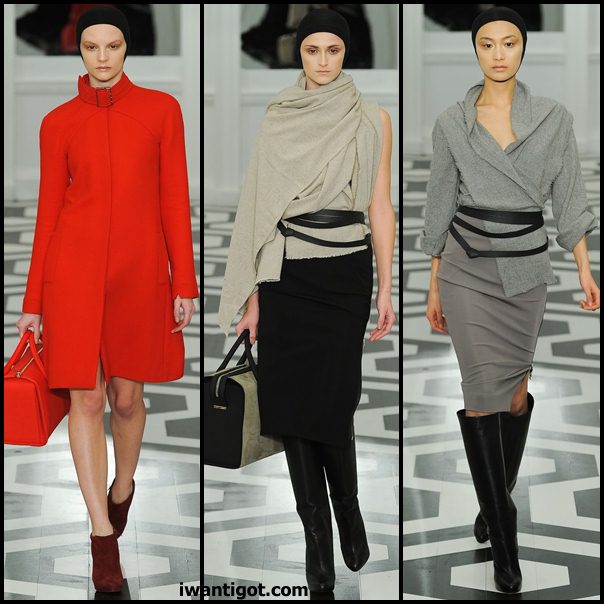 See the entire Victoria Beckham Fall Winter 2011 – 2012 Fashion Show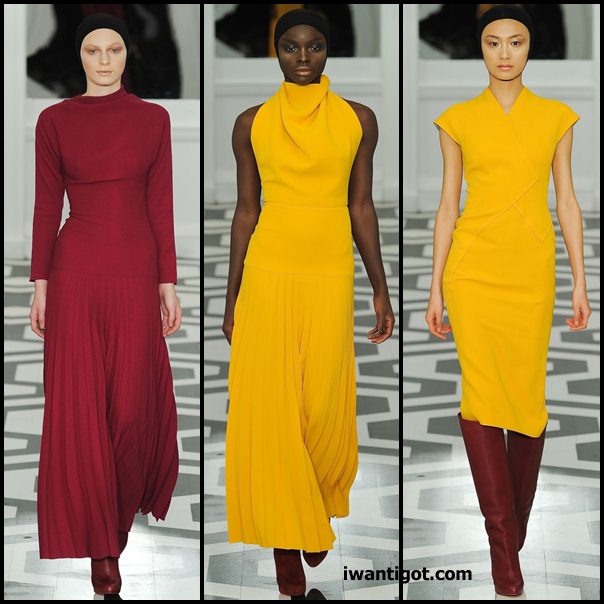 I love so much of this collection. The yellow dresses totally blew my mind.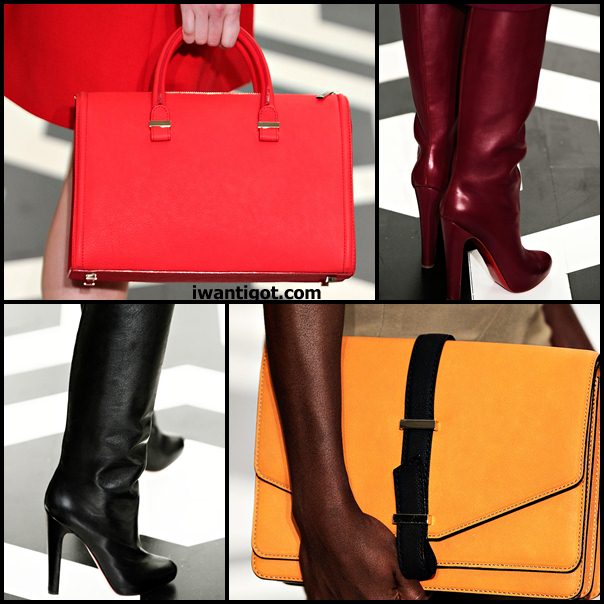 The hangbag line is coming along nicely. They are classic and minimalist designs.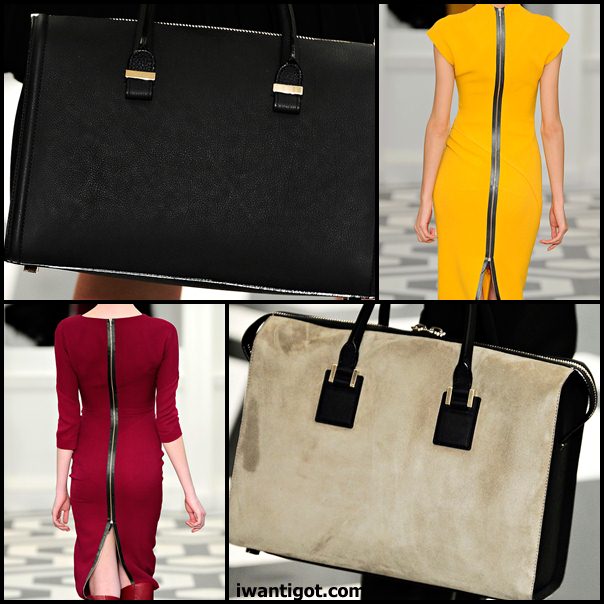 images: vogue.com, thefashionspot.com