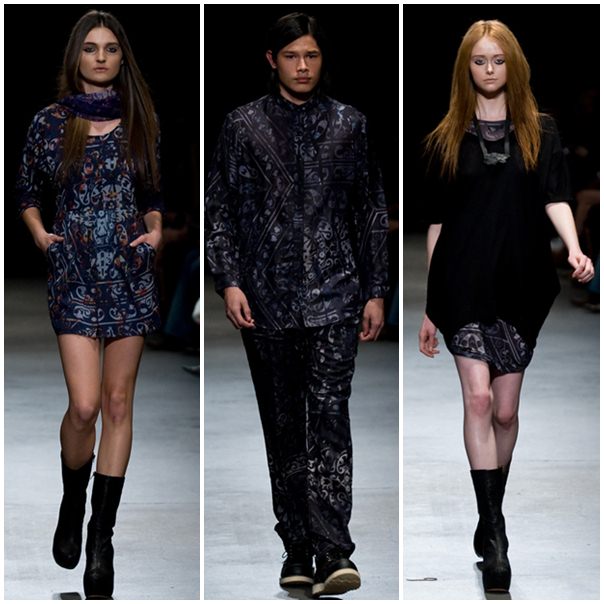 Prints haven't scared off the Juma siblings and I'm so happy about that. I ranted and raved about the Spring Summer 2011 collection. Alia and Jamil decided to do a print heavy spring collection which was something new for them. Normally, Juma is associated with neutral colours and a lot of black. It was a great pairing of silhouettes and prints. The Fall Winter 2011 – 2012 collection continues to hunt east for its inspiration.
Tibet, Thailand & Shezhen's local tapestry work and wildlife shaped the vibrant colour and intricate designs the duo developed for the 2011 fall winter collection. To modernize the prints, they distorted and layered them as well as added gradients of colour including midnight blue, burnt corals, olive, tangerine, nude and black. The multicoloured knits were inspired by the thick, colourful wool blankets that mountain people wrap around themselves during the winter months in Tibet.(source: press release)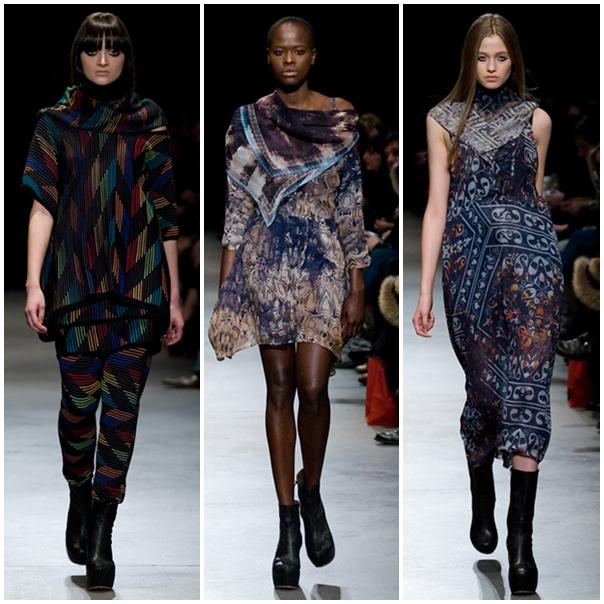 It's safe to say I loved this collection from Juma as much as spring summer. I want it all. I didn't get any photos or video for this show and I regret it now. However, I did find an edited one from my old blog stomping grounds blogTO.

This was the debut of smaller studio space at LG Fashion Week. Getting into the space is a bit of a pain in the ass but the shows that have been put on have been fun.
See the entire Juma's fall/winter 2011 collection on torontolife.com. Also check out filmmaker Ron Wan's JUMA Fall/Winter 2011 – 2012 video
Images: by Jenna Marie Wakani for torontolife.com