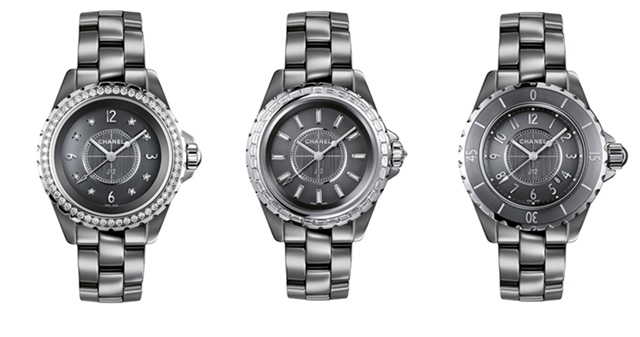 So, Chanel PR has started to email me about all things Chanel. I'm not going to lie, my nerdy blogger self thinks this is pretty cool. The latest release was for the new Chanel J12 Chromatic watches. I normally go for bright colourful watches but it's always good to have something that is a bit classic.  The J12 Chromatic watches are made from titanium ceramic which is a new highly scratch-resistant material almost that is almost hard as sapphire.  I really like the silvery grey finish on these watches.  It looks like liquid metal.  The perfect alternative to your standard black or silver.  There are a number of styles with varying amounts of diamonds or 18-karat white gold bezel, crown and hands.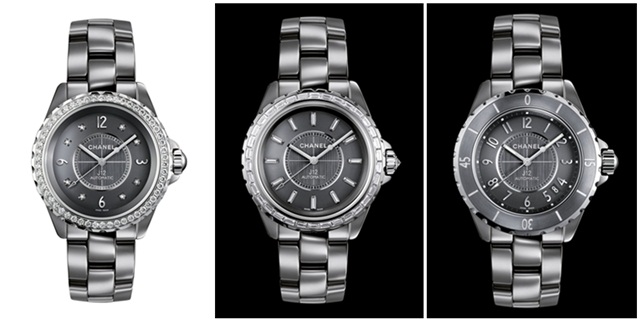 There are two size options, 33mm (top photo) and 38mm. I've only posted the women's options but there is a men's collection also.
The Chanel J12 Chromatic commercial plays on that liquid metal look.
Loading the player…
images and video: courtesy of Chanel
EDIT: Forgot the http://j12-chromatic.chanel.com link.  Enjoy the close up looks at the watches.  So worth it.