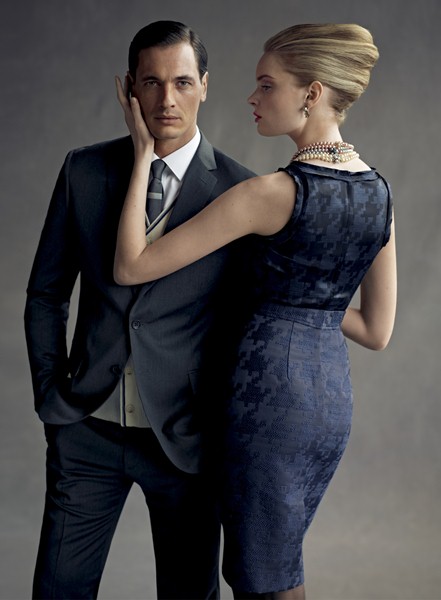 So Banana Republic and AMC are teaming up to create a limited edition collection inspired by Mad Men. Â Janie Bryant and Banana Republic designers worked together to create the 65 piece collection featuring men's and women's apparel and accessories. They will be available in Banana Republic stores across North America and online starting August 11, 2011.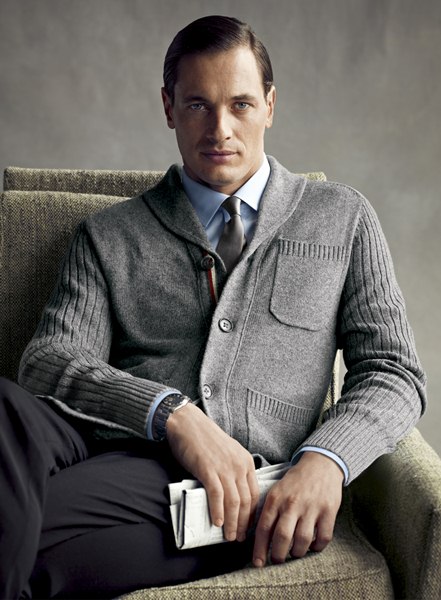 "Working with Janie to gain a true understanding of the 'Mad Men' look and feel was a delight," says Banana Republic Creative Director Simon Kneen. "Janie was instrumental in helping us achieve the series aesthetic and standard of authenticity with this capsule collection, offering sketches, her own inspirations and actual artifacts from the production set to help inspire the 'Mad Men' within all of us."

"Collaborating with Simon and his team to design this collection was an experience I'll never forget," says Bryant. "It's so rewarding to help create a collection that will allow fans of the series to channel their own 'Mad Men' style and take home fashionable items that are modern, not costume."
Banana Republic send me some images from the lookbook. Very few pieces of the womenswear excite me and I think that the menswear is stronger and more interesting.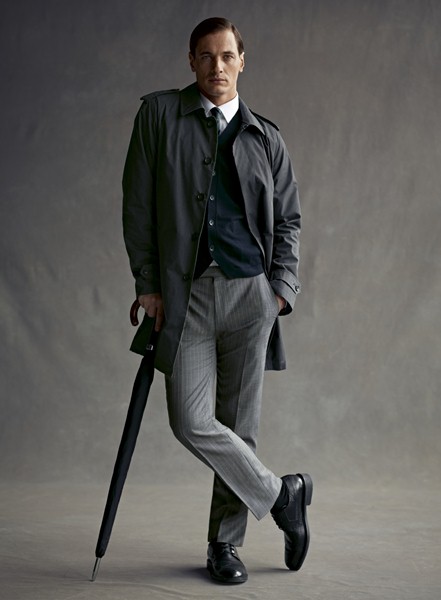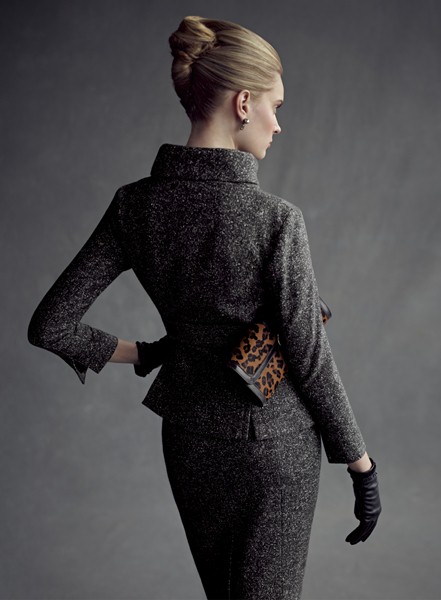 This is the only women's outfit that interested me which is funny considering it's a grey skirt suit and I can't even see the front. Â Since this is only a taste of the collection here's hoping that there are some more interesting women's pieces to come.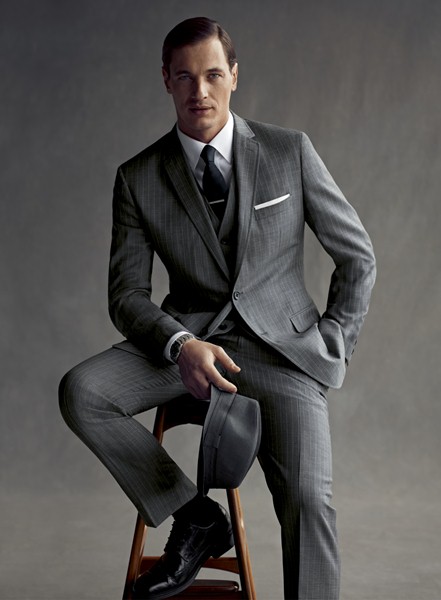 images: Courtesy of Banana Republic