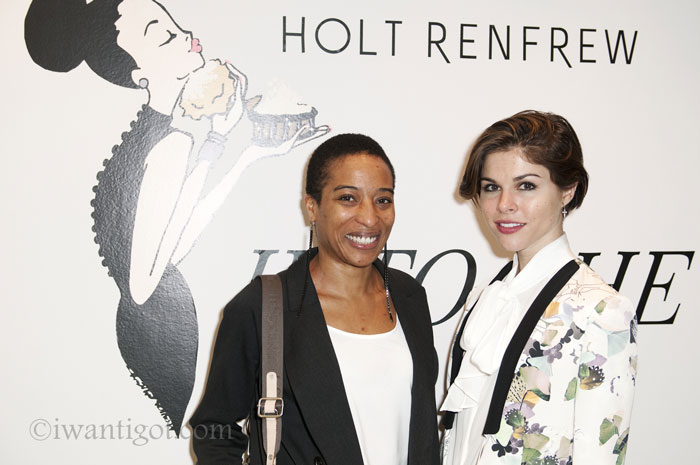 Last week, Holt Renfrew invited me to private lunch for Emily Weiss and Nick Axelrod from the amazing beauty site, Into The Gloss. Emily is the Founder and Creative Director and Nick is the Editorial Director. I'm a fashion blogger that doesn't really read fashion blogs but Into The Gloss is amazing. It's full of great, well researched features on the beauty routines of industry players in the fashion scene. You can find profiles on people like Iman or Liya Kebede or even a random scientist. I love features on science nerds. We are out there!
Emily and Alex were in town to host the Holt Renfrew Powder Puff Party. Emily also curated a Skincare Renewal Guide for Holts showcasing her top choices of skincare products available at Holts. It's really high/low with heavy hitters like La Prairie and La Mer. It was very informative because I never seen face cream for $475. However, It's not all crazy, prices start at $20. There is something for different budgets.
And because people want to know, Emily and Alex are super nice and personable. Yes, Emily is as gorgeous in person as in photos. I don't have a photo of Alex here but he is adorable too.
images: me, courtesy of Holt Renfrew