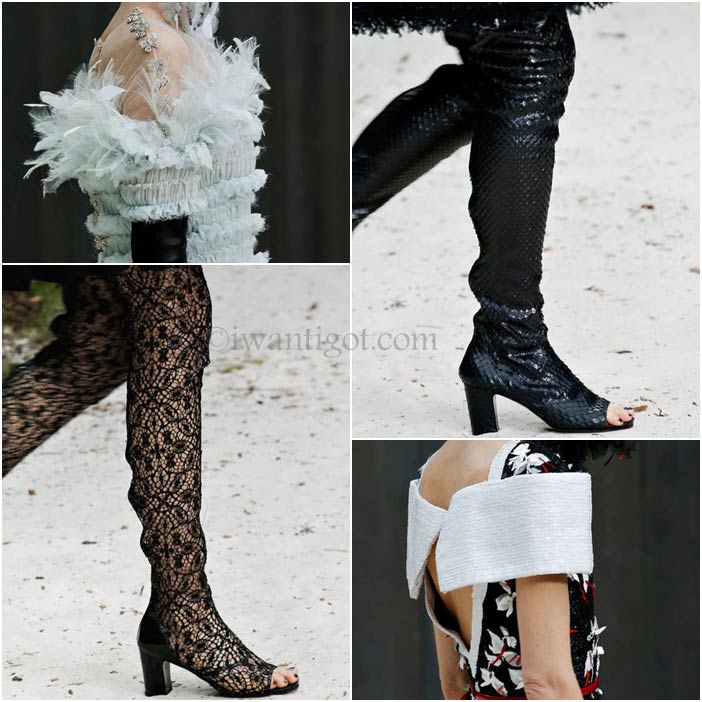 I raved about the Chanel Paris-Édimbourg Métiers d'Art Pre Fall 2013 show. It was a giant spectacle in a Scottish Castle and full of glorious knitwear. The Chanel Spring Summer 2013 Haute Couture show doesn't have the grand scale of the Scottish Castle but takes us through a stroll through a garden. Best of all, Karl had a black model. (Yes, I pay attention). And she's Canadian!!!. I love some Grace Mahary!. Doesn't she look stunning?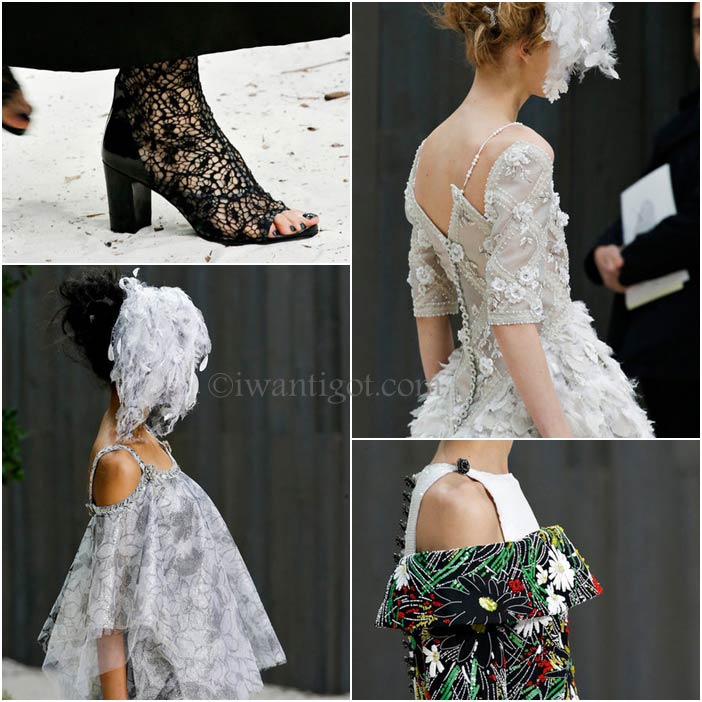 As with all Chanel show's you need to see the video. Here's the full collection

Chanel always does a great job of capturing close ups and beauty shots. The "Enchanted Interlude" is very pretty. I love the makeup.

I tracked down this Making of a Chanel Haute Couture dress from Spring Summer 2013. The work is detailed and meticulous.

The only thing I didn't like about the collection was the shoes. I can't deal with the shape of the open toe. If they were closed , I'd be all over them.
images: style.com