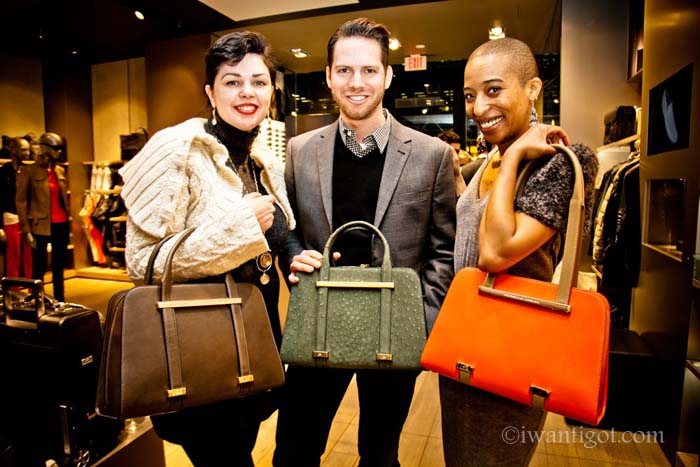 I attended the launch of the Porsche Design's latest product, The TwinBag. This is the company's first handbag and Thomas Steinbruck, Creative Director was on hand. Thomas is the Porsche Design's first creative director joined the company in 2012. He has an extensive background in fashion industry as well as a bachelor's from Studio Bercot and a Masters from the Ecole de la Chambre Syndicale de la Couture Parisienne in Paris.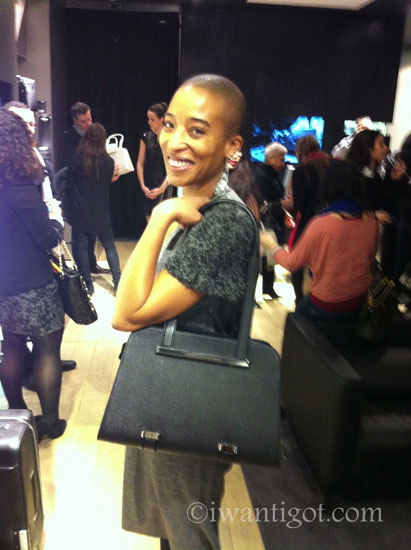 When I first received the invitation I was a bit sceptical of the handbag. I'm not honestly sure why since Porsche Design already has some classic luggage and briefcase designs. I was pleasantly surprised after some Internet investigation. Porsche Design managed to create a classic looking satchel handbag that converts to a shoulder bag when the clasps on the handles are released. I wanted to check the handbag out in person so I decided I would attend the launch.
The Porsche Design TwinBag is beautiful. It's a great size and well constructed. It sits perfectly on the shoulder when converted. The Italian manufactured handbag is constructed from a single piece of leather. Customer can choose from 10 colours in leather, crocodile and ostrich. The skins are tanned using ecologically sound methods. Prices start at $1990 and go up to $28,900 (crocodile with 18k white gold hardware). The TwinBag will be available beginning in March 2013 at Porsche Design Toronto, 77 Bloor Street West.
You can see more photos from the launch at
TwinBag Preview Party on facebook.
images: courtesy of Porsche Design, me