Believe the hype. The Sodastream is an amazing kitchen appliance. The Sodastream system allows you to carbonate plain old tap water at home. Pair this carbonated water with many of the different flavours of sodamix and you have an alternative to buying pre-packaged bottled and cans. Most Sodastream systems carbonates tap water without electricity or batteries. It uses an exchangeable CO2 carbonator that can be refilled with beverage-grade CO2 drawn from the air. The company also makes flavoured syrups so you can make your own drinks like cola, root beer and even tonic. The flavours have less calories and carbs than traditional sode and the major bonus of no awful aspartame and high-fructose corn syrup.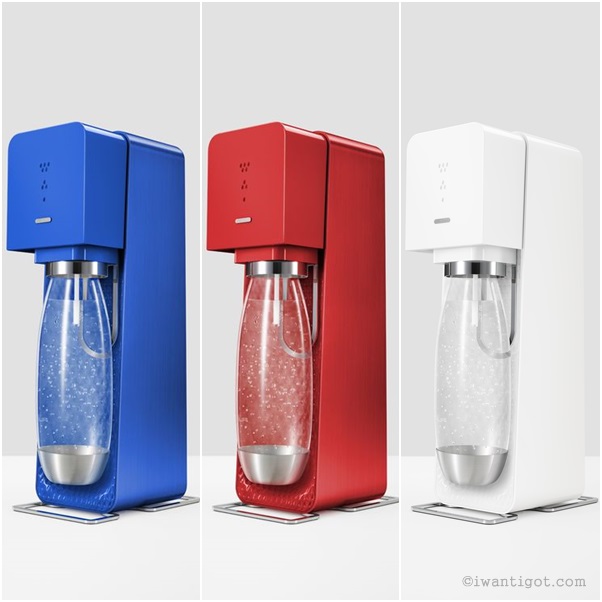 Weeks before I got my hands on a Sodastream system I heard nothing but praise. "It's a game changer" is something I've heard from more than one person when describing the Sodastream. These incredible endorsements from people I trust peaked my interest, perhaps I should invest in a Sodastream. I love pop and my local convenience store can attest to this. The idea of creating my own pop while reducing my use of bottles of cans is something anyone can get behind. Apparently one reusable SodaStream bottle can replace 2,000 bottles and cans according to the marketing team from Sodastream.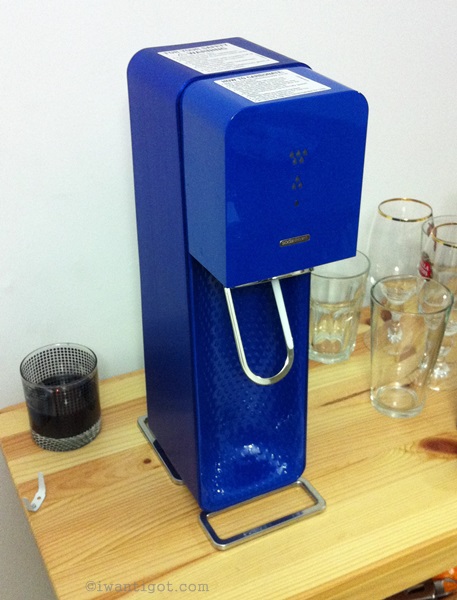 I was lucky enough to be invited to the Kraft/Sodastream event that happened in May. Kraft being the smart company they are created flavours of their signature products like Kool-Aid that people can use with their Sodastream device. I raided the candy bar and received a Sodastream Source device which included the soda maker, carbonating bottle, carbonator and 6 pack sodamix taste sample. It retails for $149.99. Sodastream devices run from $99 to $279.
The Sodastream is super easy to use and I found myself making soda daily. My only complaint about the device is that it can be loud. I get nervous using it late at night but my neighbours haven't complained yet. The carbonator lasted me about a month and a half and I was using the Sodastream about 5 times a week. I was wondering if finding new carbonator would be a huge pain in the ass but the Walmart in Dufferin Mall is an authorized Sodastream carbonator exchange centre. So thankfully it was close but I when I went to exchange my carbonator I learned that they had just gotten new stock in after a few weeks of being empty. The sales associate mentioned backorder delays with the company make it tough for a little bit. I decided right there to buy myself an extra carbonator. A refill costs about $21 and a brand new carbonator will set you back about $40.
I'm a believer in the Sodastream although I'm not the biggest fan of the syrups I have tried. I plan on getting some Italian Soda syrup to try out with it. I have a big soda habit and the Sodastream has done an amazing job with saving me money and steering me to healthier soda choices. It's help me to consume more water too as I love having a sparkling water option right at hand.
images: me, courtesy of Sodastream