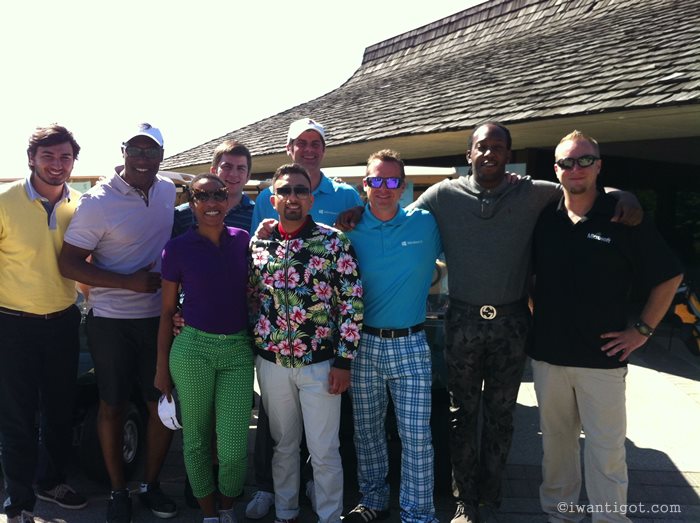 I'm a Microsoft girl. It's my OS of choice since the DOS days. I was excited when they contacted me to join their Influencer Program a few weeks ago. The first event is called Work Your Game with Windows 8. Microsoft Canada invited six people (Amber MacArthur, Carl Edwin-Michel, Sharad Mohan, Steve Dangle and Tyrone Edwards) to play two rounds of golf with a swing clinic in between at the prestigious Glen Abbey Golf Club. It's a competition with the most improved player winning $8000 for the charity of their choice.
Along with golf we learned about the new Windows 8 operating system. I received a SurfaceRT from Microsoft in order to experience Windows 8 on a touch screen device. So the first round of golf and the MAT-T swing clinic are complete and we moved on to the final round. I felt really good after the swing clinic so the competition was on.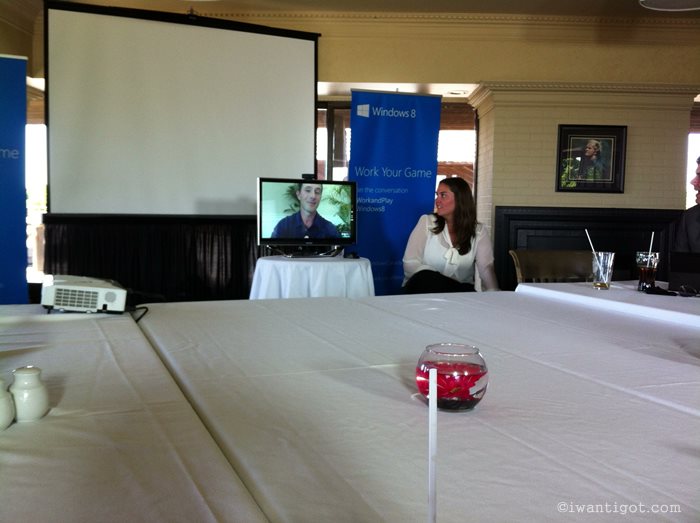 Before golfing we had lunch at Glen Abbey and learned more about the Windows 8 operation systems and we got more acquainted with our devices. Microsoft Canada had a surprised for us. Canadian Golf Pro, Mike Weir got on Skype and chatted with us about golf and his experiences. Every man and woman in that room was fangirling and fanboying like crazy. Each of us got 10 minutes to talk to Mike personally.

Mike also had a copy of our MAT-T analysis and provided us with personalized tips. He demonstrated some of his tips over Skype with his invisible helper making sure he was in shot. It was so very cool. Mike mentioned my name in his tips to the other influencers and it was awesome. He's totally #teamAnita on this one. I'm not much of a Skype person but the experience with Mike has changed my mind about it and I need to incorporated it more in my life. I would find out days later from my Mother, so very casually that Mike is friends with my cousin's husband and he was at their wedding. Weird 6 degrees of separation there.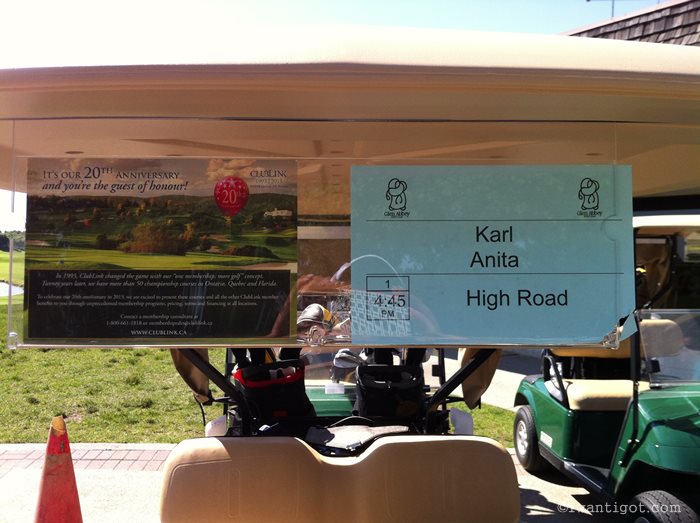 In our first round of golf we played the first nine holes at Glen Abbey Golf Club, for the second round we played the back nine holes. IT IS LIKE A WHOLE DIFFERENT COURSE! Jack Nicklaus, golf superstar designed Glen Abbey and the back nine is gorgeous. The Sixteen Mile Creek flows through the course and the water hazards, trees and sand traps are plentiful.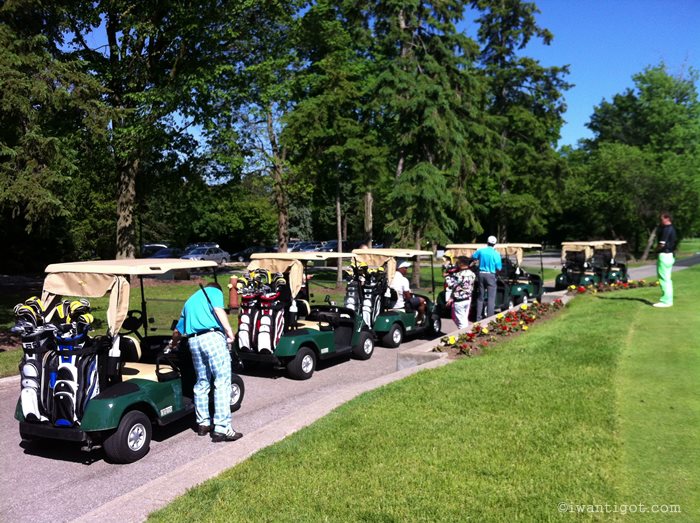 Holes 11 to 15 are called the Valley Holes with the 11th considered on of the most beautiful holes in golf. The tee off for the 11th hole requires you to hit the ball into the valley and over a pit of massive trees and brush. The back nine is way harder than the front nine and it seemed at every hole there was a story about some amazing performance Tiger Woods had during a Canadian Open like Tiger's Run at the 15th hole or his incredible 216 yards shot with a 6 iron out of a bunker to birdie the 18th hole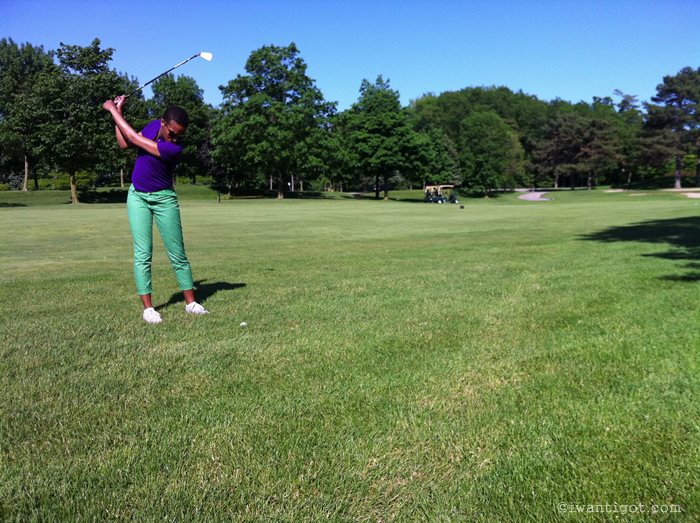 It was a beautiful clear day and the perfect temperature for golf. I love being outdoors and having beer delivered to your via golf cart. I wore another bright golf outfit with pants and shirt from the Gap and my lavender Cat Worksong brogues.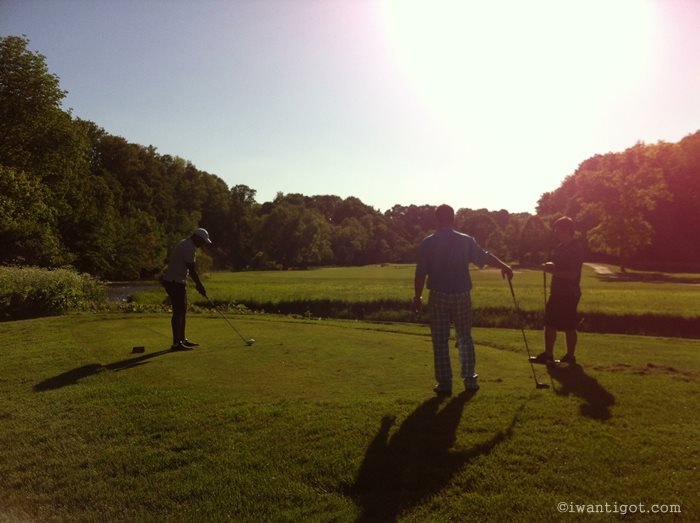 The tee off for the 13th hole is pictured above. You can see how Sixteen Mile Creek weaves throughout the course.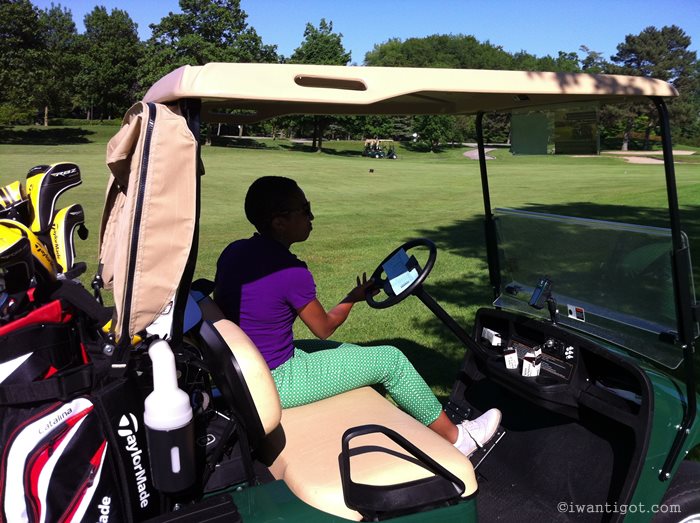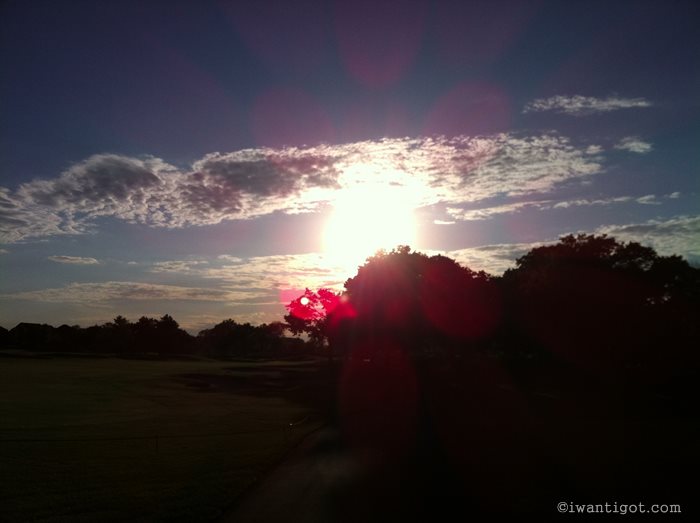 Since we teed off around 4:30 we got to see the course at dusk. The setting sun makes for incredible views.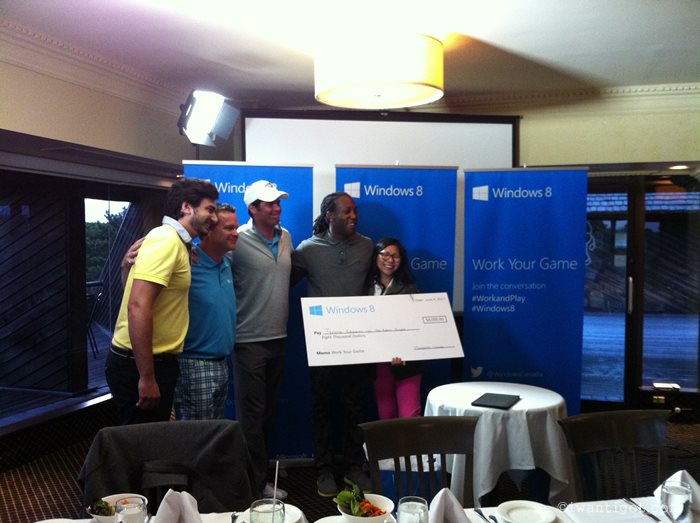 In the end, I didn't win the $8,000. It went to Tyrone Edwards. I felt really great about my game though. I was hitting the ball a lot better and got some compliments on my swing. My putting could use some work as it was hitting the ball way to hard. I didn't use Mike Weir's gently tossing a ball advice about it. The golf bug has infected me now. I really want to play more and develop my game. It seems my Dad's love of golf is transferring to me. I seem to have his swing so this doesn't surprise me.
Check out all my photos from Glen Abbey
This post was sponsored by Microsoft Canada. The views and options expressed in this blog, however, are purely my own.