Purseket – Organize your handbag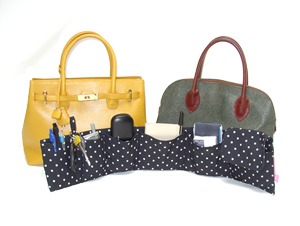 A Purseket is an organizer for your handbag. I carry a lot of things in my handbags. It's always a bitch when it comes to find things like keys, wallet, lip balm…
This handy insert however gives more pockets to put all your gear in. This is especially good in the "digital era", as I often find myself carrying my digital camera, iPod, cell phone and sometimes my Clie.
The only thing I don't like about the Purseket is the colour options. However, I do like the cranberry.
If you are interested in buying a Purseket (they are only available online) click on the banner



handbags, purseket, organize