I was visiting Trent today and saw that he was an LV bag. So I decided to try this test out. Apparently I am Dooney&Burke bag. You can take the test here if you really want to.
I was kind of disappointed with this test, mostly because I had never heard of Dooney & Bourke. So I looked it up on the internet only to find out that the spelling that these people from zenhex.com use is wrong. It's Dooney & Bourke, thank god for google. Anyways I decided to check out their website to find out if I truly am a Dooney & Bourke girl.
Signature Giant Sac

There is nothing like a giant bag to carry all your crap. I'm not quite sure what colour I would like, but I'm leaning towards the Sand/Red combo. The Giant Sac not big enough? Well they have the extra large version too!
Small Bucket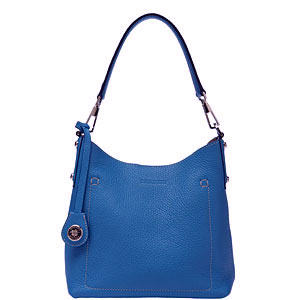 This bag is really cute. I would love it in the Marine as pictured or in green. Oh hell, the orange would be fantastic also.
Domed Zip Satchel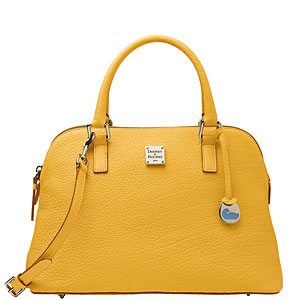 I love the shape of this bag and of course tons of colours to choose from. I really, really like this yellow one.
Medium Bucket Bag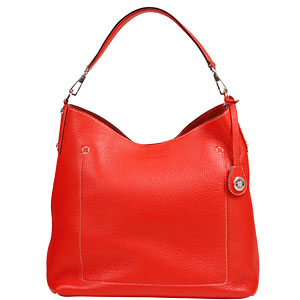 One in camel please!
Suede Large Ring Hobo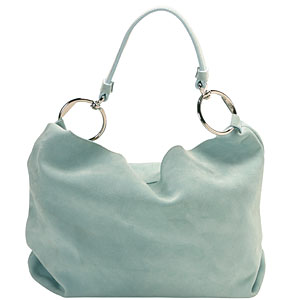 I love the way these large hobo bags look hanging under an arm. I also love big bags because I always end up carrying a lot of stuff. Any bag you can carry your lunch in is a good thing.
Wide Crescent with Gusset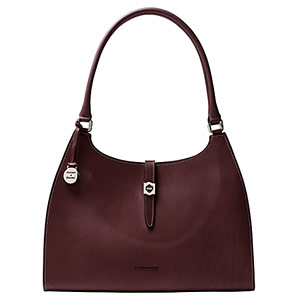 Beautiful in brown.
And finally the Medium O-Ring Slouch Bag. I can't snag a picture of this bag, but the website has an appropriate use of flash for the description of the bag. You can zoom in on the bag's details to get a better look. Beautiful bag too, I like it in orange.
Well, I guess this does make me a Dooney & Bourke girl!

fashion, handbags