A great black leather jacket. I'm very picky. It has to be motorcycle style and masculine looking.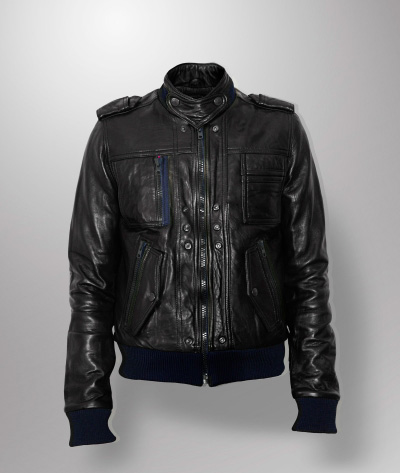 I like the look of this jacket called Xavier. Surface2Air partnered with Justice to produce a clothing line.

image: Surface2Air/a>
I found this through another site and when I remember I will link back.