I was very impressed with my Buy Design Outfit that I thought I should dedicate a post to it.
This the best full body shot I have at the moment. I happen to love this photo also.
The fur caplet is Bear. Yes, you read that right Bear. I don't own it. It was rented from a great vintage shop call The Refinery (588 Markham St.). I enjoyed every second wearing that caplet. It also was the focal point of my outfit.
The top is Greta Constantine. You can't see the back, but it's basically non-existent on this shirt.
The leggings are Member's Only.
The shoes are Nine West, a Balenciaga knockoff I'm told. I lived in these sandals last summer and plan on doing the same this summer.
Purple Clutch is YSL.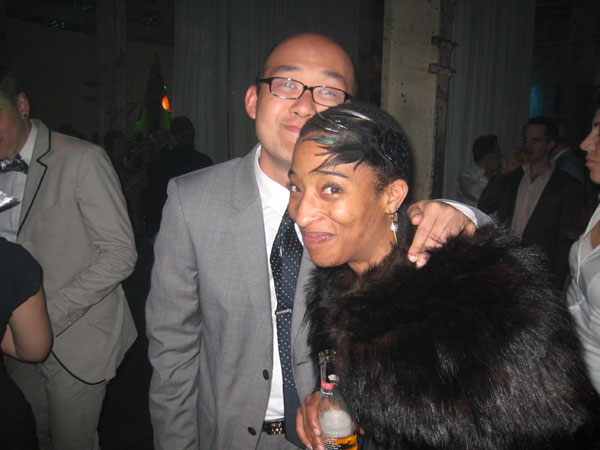 The feathered headpiece is from KC Hats (998 Bathurst St). I never imagined that the headpiece would work without hair, but I was proven wrong in the studio and I left the studio with it in a bag.
images: Raymund Galsim, Gail McInnes