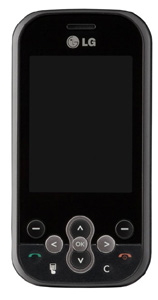 During LG Fashion Week I had the opportunity to test out one of LG's new mobile phones the LG TE365 Neon. I love playing with gadgets so I accepted.
A full QWERTY keypad for fast texting, quick access to your favourite social network sites, and threaded SMS keeps you in touch wherever and whenever you want. It also comes with a 2.0MP camera, a music player that supports 4GB of music, and a trim design that easily slips into any pocket or purse.

Dimensions :101.6 x 50.8 x 16.8mm
Weight :08 grams (3.65oz)
Battery Life Talk Time :Up to 4 hours, Standby Time :Up to 250 hours
Camera :2.0 megapixel Digital Camera
Messaging Type :QWERTY keypad for text entry
Ringer Type :64-chord polyphonic ringer
Voice Recording and Memo :Yes
Scheduler/Calendar :Yes
I'm a Blackberry user so going to a plain messaging phone is always a step down for me. However, the phone itself is compact and small. The slide out keyboard felt pretty sturdy and not flimsy. The screen was a good size and the display rotated when sliding out the keypad. It also has a touch screen interface for dialing the phone. I found the mixture of interfaces a little strange. I took a picture with the camera and managed to email it to myself using Rogers picture messaging service. The image, as you can see, is very small. My Blackberry has a 2.0MP camera and allows for larger image sizes and resolutions.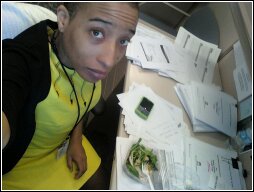 I don't have much to say about Rogers service as I wasn't able to do anything. I couldn't surf the web or use any social networking sites. There was no memory in the phone so I couldn't tell you about the mp3 player capability. I did notice that things I would take for granted on my Blackberry (which has an unlimited data plan through Telus Mobility). Rogers system seems directed to getting you to pay for more things, ringtones, videos, etc.