Twelfth St. by Cynthia Vincent Olympia Black Leather Sandals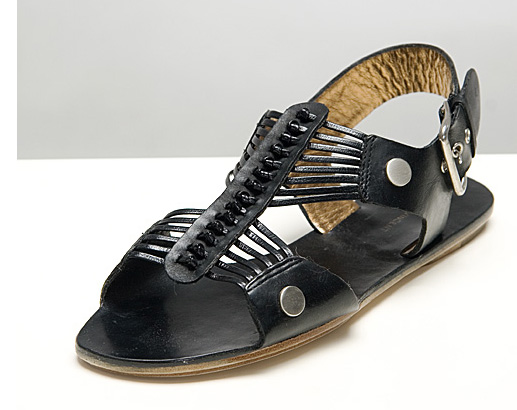 You wouldn't know by the weather in Toronto but it's Springtime and I'm getting sandals on the brain. I'm kinda over my gladiators. I barely wore them last year as I didn't have the heart. There were too many bad knee-high gladiator boot sandal things going on and in horrible colour schemes too. I'm now looking for more interesting sandals to fill the void. This is where these Olympia Black Leather Sandals from Twelfth St. by Cynthia Vincent come in.
You can purchase these sandals through the Canadian online retailer S|Sense
. Shipping is free for Canada.