Sunglasses made of wood, that's Shwood Eyewear. I was first visually taken with these classically shaped sunglasses. I loved the use of wood as the medium. It's not used for sunglasses often, so it's a bit fresh feeling. The price was reasonable too, $115 US for polarized lens (shipping to Toronto makes the price $141 approx).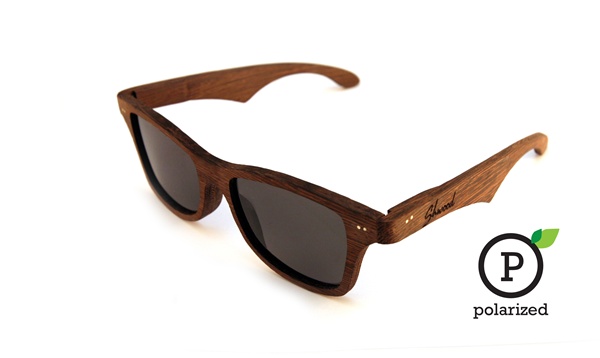 East Indian Rosewood – Wood tone varies from very dark brown to black with fine, closely spaced dark veins and white lines. Grain structure is straight and tight.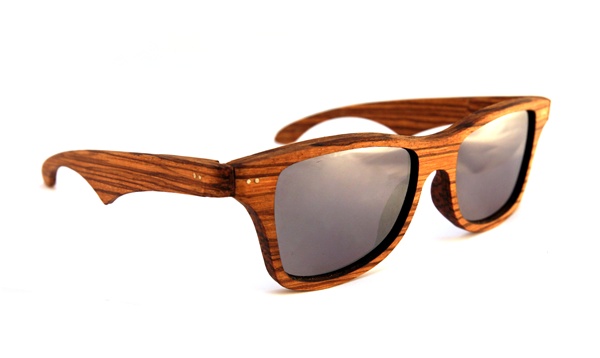 Zebrawood – Wood tone varies from light golden-yellow to pale golden-brown, with narrow veining of dark streaks giving the wood a zebra-stripe appearance.
Shwood Eyewear is handcrafted.  The gorgeous wood comes from various plantations across Africa that are using sustainable methods.
A simple experiment with nature. Born from the limb of a Mandrone tree, a rusty pair of cabinet hinges, and lenses from the corner store, Shwood has been a curious endeavor from the beginning. An endeavor to create a product that encompasses the individuality and uniqueness that can only be found in natural surroundings. A desire to experiment with design, materials, and aesthetics in the search for something that works. Free from passing trends, the brand's focus remains that of its roots, innovation and creation. Long live creativity.

Shwood's in-house manufacturing process merges precision technology with classic skilled craftsmanship to create a timeless art form. Every step from veneering and precision lens cutting, to shaping and finishing is conducted in our own Portland-based workshop to promise an entirely handcrafted eyewear piece. Wood manipulation is kept to a minimum in order to showcase the medium's natural and unique splendor. All models are accompanied by 100% UVA/UVB protection Carl Zeiss lenses imported from Italy. Polarized lenses are also available.
I'm very impressed with the branding. They also have a blog that updated consistently. They've also made some video. This first one is an intro to the company and one of its founders, Eric Singer.
These two are cute commercials.