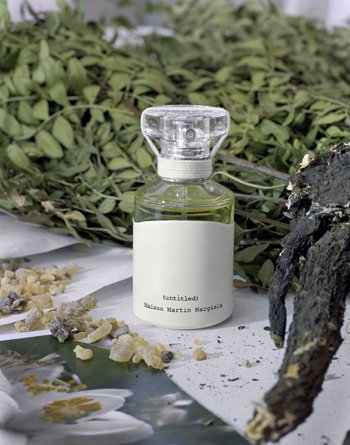 (untitled) is the first perfume by Maison Martin Margiela which was three years in the making. The scent itself doesn't appeal to me but I'm very interested in its presentation.
The scent is, as Martin wished, a 'green flash' – an olfactory equivalent and translation of the blank canvas and cleansing visual signature 'white' of Margiela. It is at once, clean, fresh and astringent, eschewing the floral hallmarks of contemporary perfumes and harking back to 1970's trends, such as Chanel's Nº19.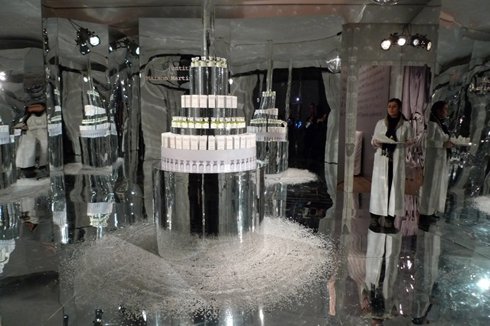 The final chosen scent for (untitled) was selected by Martin himself, and went directly into production by L'Oreal (without market testing) after only three samples were created at Givaudan by Perfumer Daniela Andrier, who muses:

"I know that perfume must not follow a fashion or a trend, but an instinct. This first perfume expresses a femininity which does not fit into formal categories. I am grateful to Maison Martin Margiela for whispering the formula for this perfume into my ear."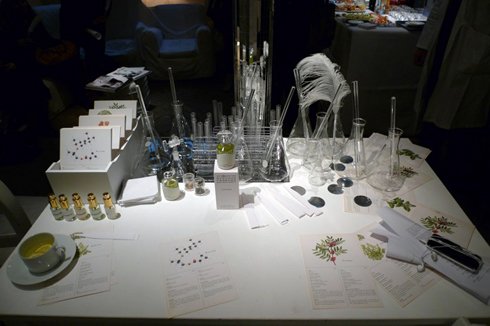 I love the idea of a scent with cedar in it, but musky perfumes never work with my chemistry. They always seem okay in theory but doesn't smell good when applied. I'm a floral girl for sure.
(untitled) scents
Top Notes: Galbanum essence, Box green, Bitter orange blossom absolute
Middle Notes: Lentiscus resinoid, Jasmine, Galbanum resinoid
Base notes: Musk, Cedar, Incense resinoid
I love the look of the perfume. Martin Margiela and creative director Fabien Baron worked together to come up with the design. It encompasses the look of the 19th century and the MMM signature white.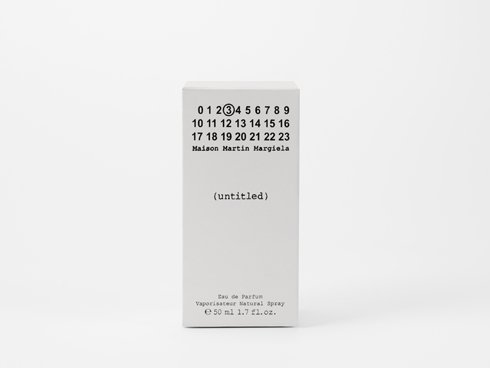 "The development and creation of the first perfume from Maison Martin Margiela has been a marvellous experience. L'Oreal has given us all possible support in guiding us into this new world. Expressing our creativity and revealing our identity through such a special and unique essence is something we have wanted to do for a very long time. It fits in well with the consistent quality of our artistic universe, and is a natural counterpart to our collections, architectural projects, accessories and so on. We are extremely proud of the result, in all its aspects. We will waste no time in starting work on a new project, with a team of such talent and inspiration at our disposal." – Maison Martin Margiela.
I guess this project was completed before the man left the house this year. (untitled) will be available exclusively at Colette on January 25. It will be rolled out to the US initially through Maison Martin Margiela stores in March. Within the first year they expect to have 500 outlets worldwide selling the perfume.
(untitled) Eau de parfum comes in comes in 30ml,  50ml and 75ml sizes and costs $79.70, $115.90 and $144.90 USD respectively. There is also a 200-ml body lotion and a 200-ml shower gel each at $43.45 USD.
images: A BLOG curated by
via: A BLOG curated by, WWD