A magenta bag was waiting for me when I returned home from work on Friday.  I love unexpected deliveries from Holt Renfrew.  I removed the grey and white tissue paper and was greeted by a black, white and pink box.  I saw the tell tale jumbled letters, it was Marc by Marc Jacobs.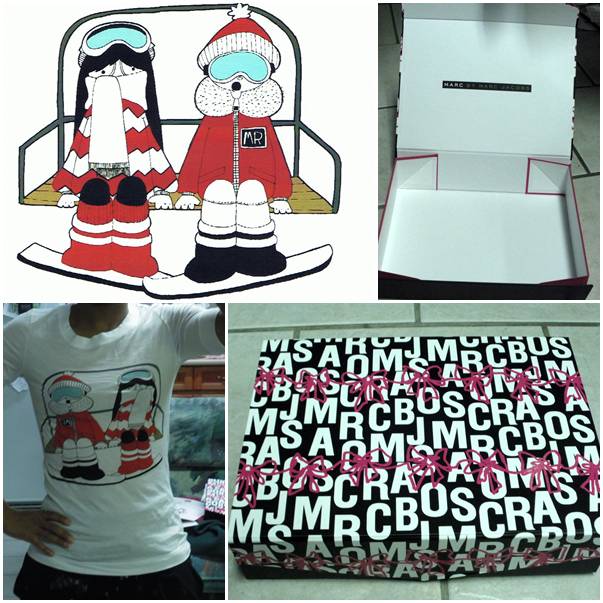 I was right, Marc by Marc Jacobs and Holt Renfrew teamed up to create a limited edition tshirt celebrating the winter season.  I absolutely adore that the scene takes place on a chairlift.  It's a pretty cute tshirt.  I'm wearing an x-small in the photo.  I would have preferred a small just for some extra room.  However, the x-small is comfy, soft and not claustrophobic in anyway.  Breathing isn't an issue in this shirt.
The tshirts are available only at Holt Renfrew all across the country.  The box comes with it too but there are limited quantities available.  It's pretty sturdy and I plan on storing some jewellery in it.  Danielle from Final Fashion tweeted about her package and asked an important question, Who is Marc's artist?  Do you know?