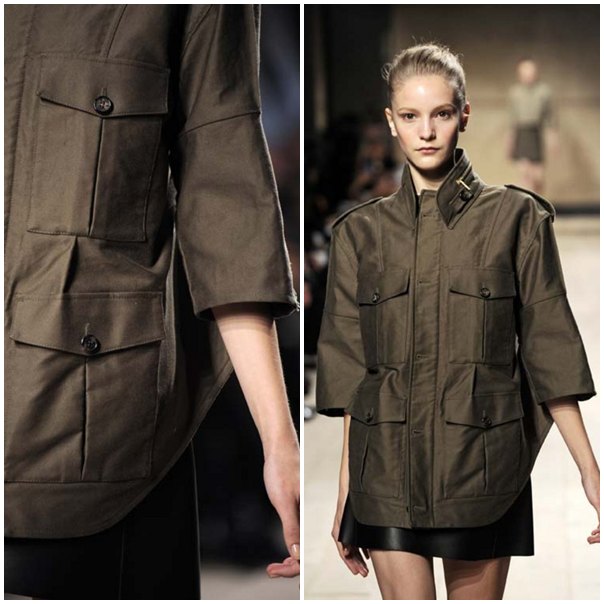 I was doing my regular rounds of Holt Renfrew Bloor Street with The Oracle a few weekends ago. We ran into Tommy Ton of JakandJil. I hadn't seen Tommy since he started on his adventures during Men's and Women's fashion weeks so it was really good to catch up for a bit. I say this to everyone but Tommy is such a sweetheart.
The highlight of our catching up was me playing model in Celine for Tommy. I know, it's pretty lame but simple pleasure right. I've always looked, touched and drooled over the Celine pieces in Holts but never dared to try anything on.   With Tommy Ton present I had the perfect excuse. He had me try on two army jackets and I'm posting about the one I really, really love. The jacket is "the sex". There is something about well made designer goods that just feel like a dream on. If I had to cash to drop on this jacket, I probably would do it in a heartbeat, look at the back of it!!!!
It seems Tommy is a little obsessed with the jacket as he snapped it a couple of times in his style.com post called JakAndJil's Tommy Ton Calls Out His Favorite Off-Catwalk Trends. I honestly can't blame him.
images: eastnews.ru, style.com