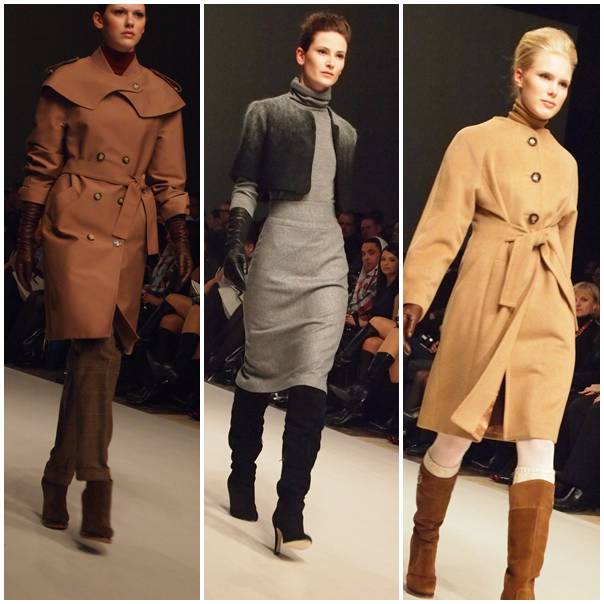 This season LUNDSTRÖM would be without it's namesake designer. Linda Lundström left Eleventh Floor Apparel to launch her Lean Manufacturing consulting career. That would explain the distinction between Lundström and Lundström Collection. The former designed by Linda and the latter by the team.
Lundström came out first with the La Parka and a few other jackets. Then Lundström Collection paraded out looks I could see on women by my office in the financial district. I heard a lot of negatives things about the show from others. It's not my style but I think it was a success for the demographic Eleventh Floor Apparel is targeting. Juliana Schiavinatto's (she did Line Knitwear too) styling was very good. I usually hate velvet but it was well done.  The colour, tabac is a good choice for the conservative demographic. I liked the ombre mohair jackets in black and white.  Those were the only two pieces that got any reaction me.  The fabrics sound delightful: silk, mohair, velvet, alpaca, angora and cashmere.  There is some dreaded taffeta in there though, grrr.
It was my first outing with the Olympus E-PL1 camera and I missed a lot of shots. The lighting in the runway room is always a problem for me.