Rita Liefhebber Fall Winter 2010 collection was in a truck parked outside The Black Hoof on Dundas Street West. A group of the city's cool kids and fashion industry types gathered as I walked up.  Like Rita's Spring 2010 presentation, The Hoof was catering. Every once in a while someone with a tray of Hoof specialties would come out and feed the fashion folk. Too bad there was no drinking allowed on the corner.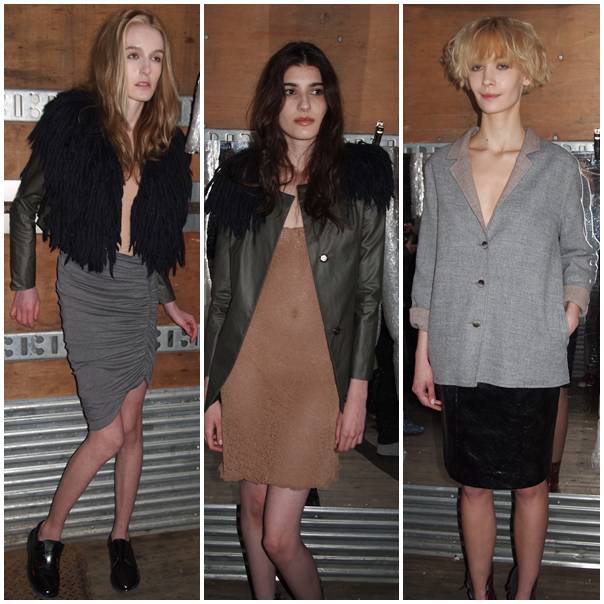 I enjoy the change of pace with fashion presentations. Rita's idea of presenting in a truck felt much like an art installation. Many people commented about how it felt like Nuit Blanche with the group of people milling around outside the truck. The models stood between judys that look made of cellophane tape. The judys showed the collection during NYC Fall Winter 2010 market in February. The presentation was well done but it made for crappy photos for a newbie Olympus E-PL1 user.
I don't have a strong idea of the Rita Liefhebber brand. The fall collection looks like it's moving in a different direction. It's not what I expected after spring 2010. Fall Winter 2010 didn't have as many looks either. It's probably too early to make comparisons and try to figure out trends, it has been only two seasons. That being said, I loved the ruched skirts and the roped wool on jackets. It might be these two details that are throwing me off. I'm expected more of the Spring 2010 minimal and relaxed styles.