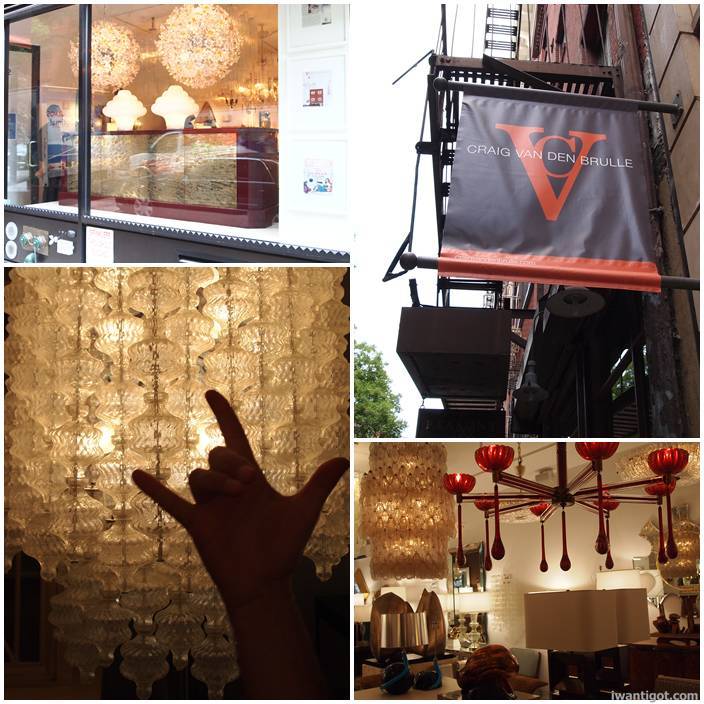 The second stop was Craig Van Den Brulle.
Craig Van Den Brulle is the owner of the upscale Craig Van Den Brulle furniture store in the Nolita section of Manhattan, which opened in October 2007. Van Den Brulle has been in the home furnishings industry for over 10 years. In 1997 he opened Capitol Furnishings; the celebrated boutique featuring 20th Century home furnishings and his own "urban classic" designs. Capitol quickly became an essential shopping destination for the city's most influential architects, interior designers and collectors.

Van Den Brulle has now expanded from the original Capitol Furnishings to a 3,000 square foot flagship store which is just one block away on Elizabeth Street. He is the designer of the VAN DEN BRULLE signature collection, a line of upscale furniture and home essentials inspired by clean lines and modern simplicity.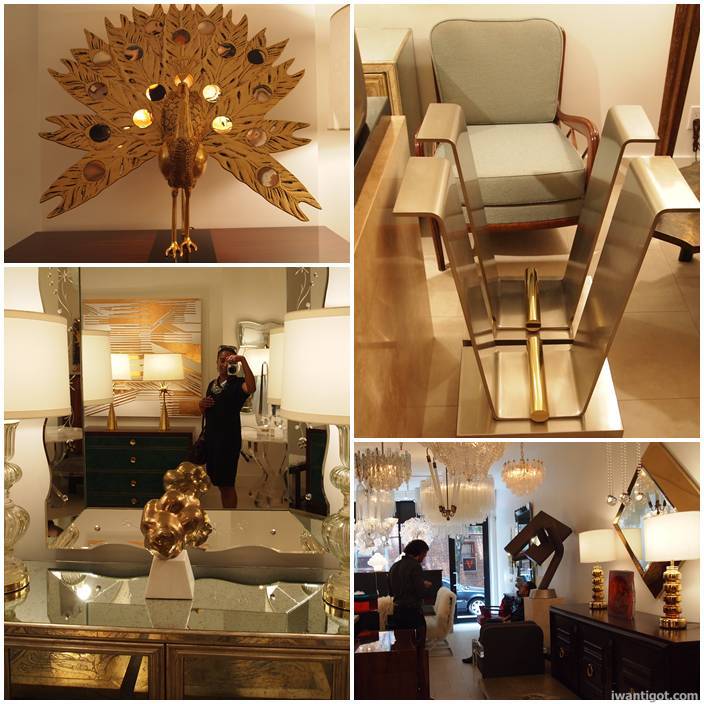 In addition to selling home furnishings, Craig Van Den Brulle buys modern designer pieces from the 1930's to the 1980's. They also have a rental service for the film, television, and magazine industries. To complete this total service shop, Craig Van Den Brulle also does design consulting and custom design work in upholstering, lighting, plating and restoration. Craig Van Den Brulle also has a small line of in house furnishings for sale.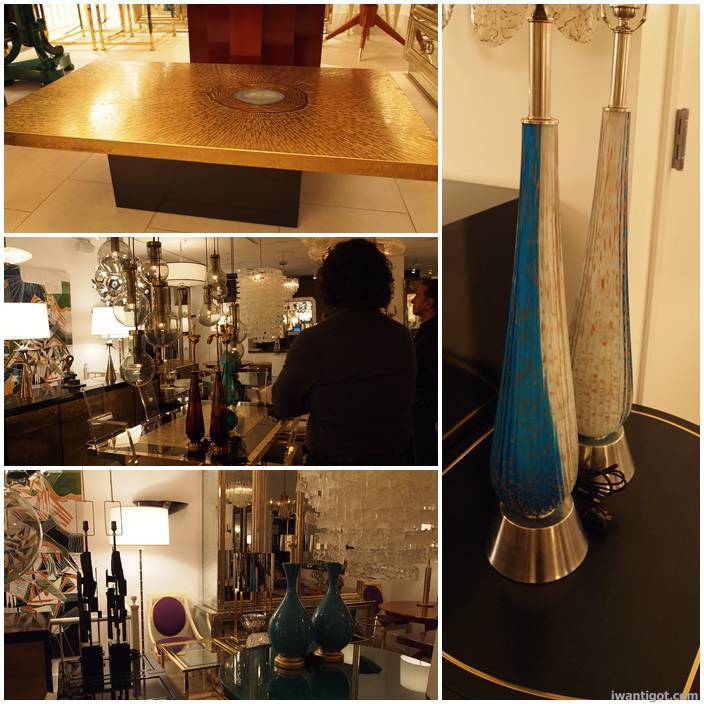 Charles and Alessandro are customers of Craig Van Den Brulle so it wasn't surprising that the young man remembered them as we walked in. It seems these stores attract cute young men as their employees. I wasn't complaining.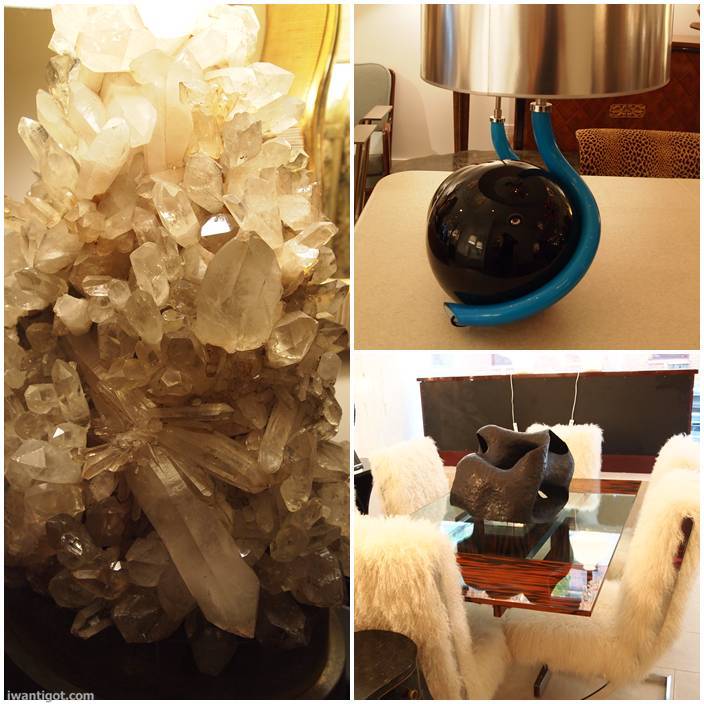 The store was densely packed with an eclectic mix of 20th century furnishings.  It's one of those stores that you can spend hours in discovering new things.  You can find artists like Paul Evans, John Widdicomb, Nils Landberg and de Majo IIluminazione.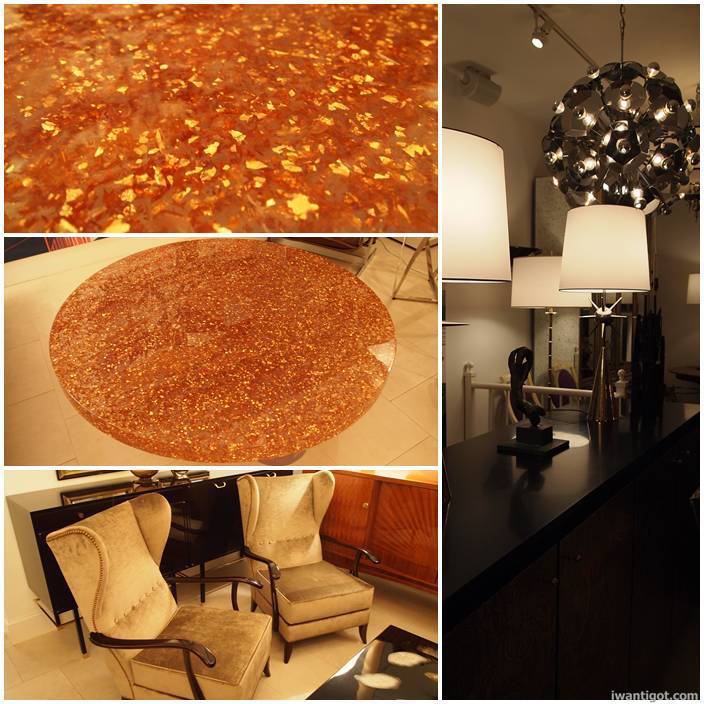 Craig Van Den Brulle
192 Elizabeth Street
New York
This is one post in the series called I want – I got's Bisha Adventure in New York City. Be sure to read the whole I want – I got's Bisha Adventure in New York City series from the beginning. I want – I got would like to thank Matchstick and Bisha for providing for all travel expenses on this day trip to NYC.