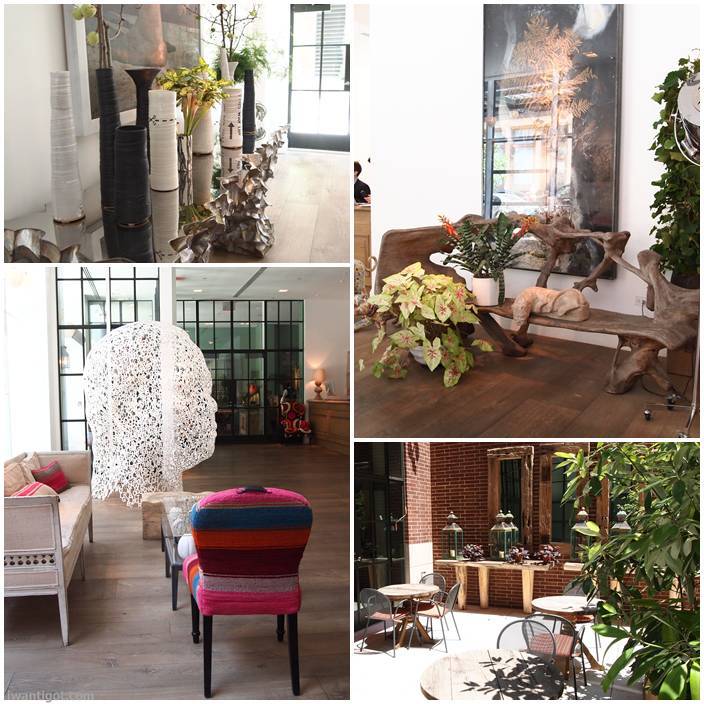 The Crosby Street Hotel is an eclectic and quiet place with tucked away patios. During the day it's cheerful and bright but I could see it being quite romantic in the evenings, especially on the huge back patio.
CROSBY STREET HOTEL is situated on a quiet cobbled street in the heart of New York's vibrant SoHo neighbourhood. There are 86 bedrooms and suites over 11 floors. Each has high ceilings and full length windows. Interior design by Kit Kemp reflects a fresh, contemporary style. There is The Crosby Bar, a private leafy garden, guest drawing room, several stylish private event and meeting rooms, a luxurious 99 seat screening room and fully equipped gym(source).
A short film by Jean Roman Seyfried called The Reconstruction Of My Views was made that chronicles the building of the Crosby Street Hotel over a 2.5 year period.
I learned the Crosby also has a state-of-the-art screening room with 99 seats. The setup uses the most advanced technologies with 3D capabilities. Of course there is a Sunday night film club too.
We didn't see the rooms but I really love the ambiance, decor and layout of this hotel. Photos on the website show floor to ceiling windows in the rooms and some suites that have terraces. I really want to stay here, it's so lovely.
Crosby Street Hotel
79 Crosby Street
New York
This is one post in the series called I want – I got's Bisha Adventure in New York City. Be sure to read the whole I want – I got's Bisha Adventure in New York City series from the beginning. I want – I got would like to thank Matchstick and Bisha for providing for all travel expenses on this day trip to NYC.