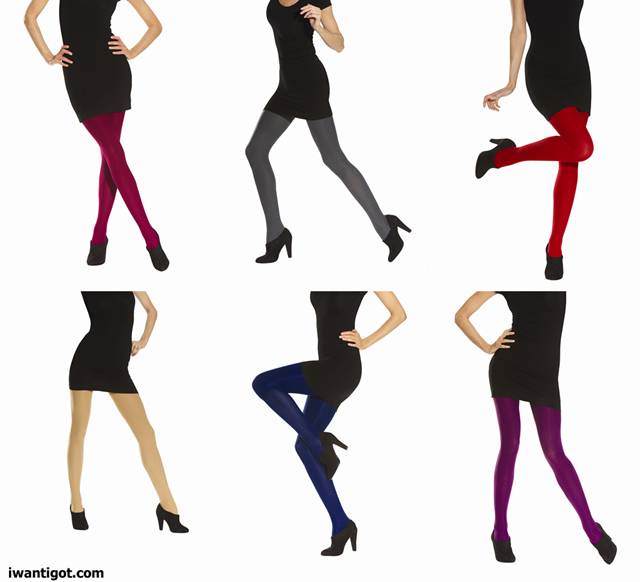 I'm slowly coming to terms with the fact that summer is almost over and fall is starting up. I like fall but it leads to no good, namely winter. However my season package of tights from the Secret Fall 2010 collection arrived and I'm getting excited for fall. It means colourful tights and Secret has helped me in that regard for a few seasons now. Thanks Ashworth Associates for keeping my gams colourful all season long.
I really love this fall's colours: Berry, Grey, Camel, Blue, Plum and Red. They come in tights and legging versions. I usually contrast my tights with a black outfit, but these colours make me want to go monochrome this fall. Tights and leggings are a great way for the colour-phobic to ease themselves into wearing colour.  To be honest, I just like being obnoxiously colourful in the office, it needs it at times.
I am a huge fan of Wolford but you can't beat Secret's prices and general availability. Tights are $7.50 and leggings are $7.95. The leggings have a control top panty, so I'm assuming that's why they are more expensive.  They are long-lasting too.
images: courtesy of Secret