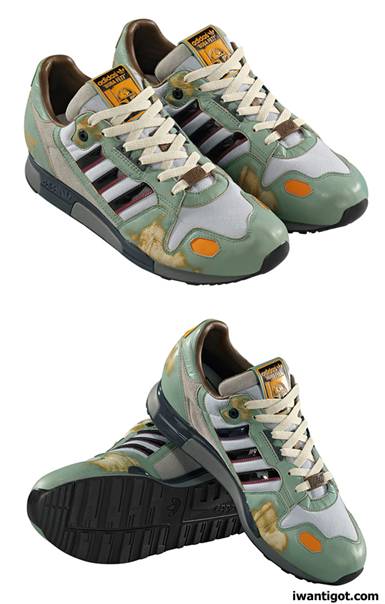 Star Wars x Adidas is coming back with a new lineup for Fall Winter 2010 – 2011. This series includes shoes from characters like Han Solo, C-3PO and R2-D2, Boba Fett, and Jabba the Hutt. I'm freaking over the Boba Fett shoes, he's my favourite Star Wars character ever.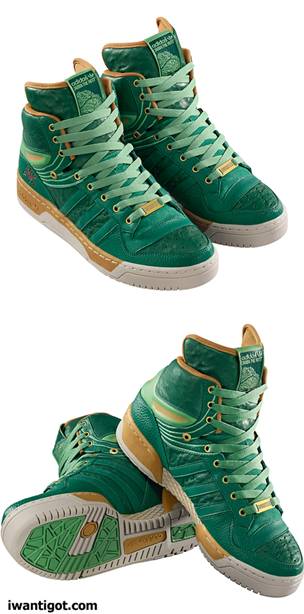 The Jabba sneaks are really cool. They are a great colour, they are high tops and I love the textured leather.  I have to admit I like them more than the Boba Fett ones.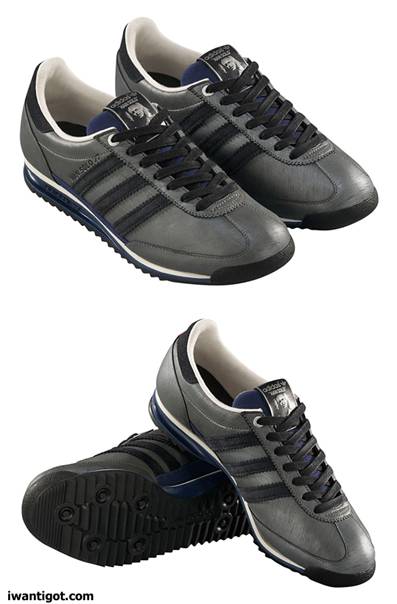 Who doesn't love some Han in carbonite? That was the theme of these The Empire Strikes Back inspired sneakers. Of course, these won't come in my size. :(Â  The collection even features a Wookie jacket.
Look for these shoes at the Adidas Originals store on Queen Street and other sneaker shops.