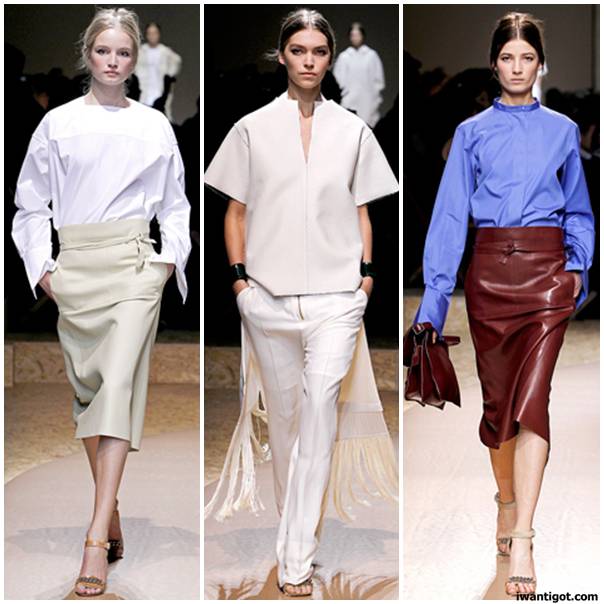 Celine is another designer line that didn't have my undying love right from the photos. Â I had to see some video evidence first. Â The videos brought me back to the Celine reality: beautiful clothing that I want to wear.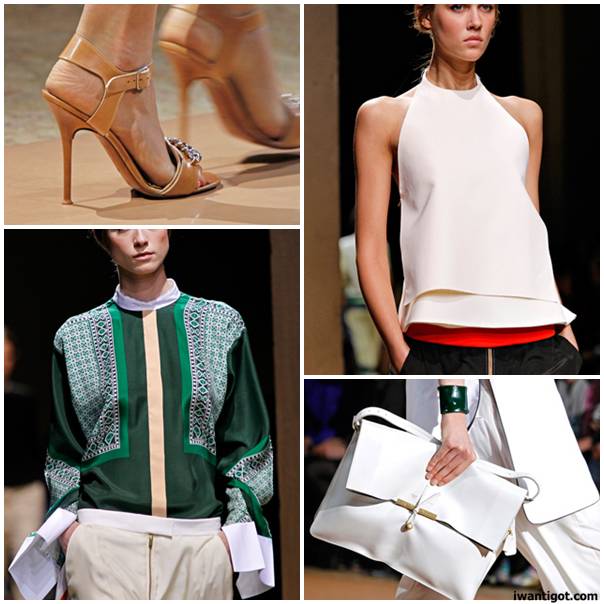 It's a looser fitting collection that is missing some of the Celine sleekness from previous seasons. Â There are rich colours and vibrant prints to keep the collection from being completely white or ivory. Â This season I'm loving the tunics (even the japanese denim one) and white shirts.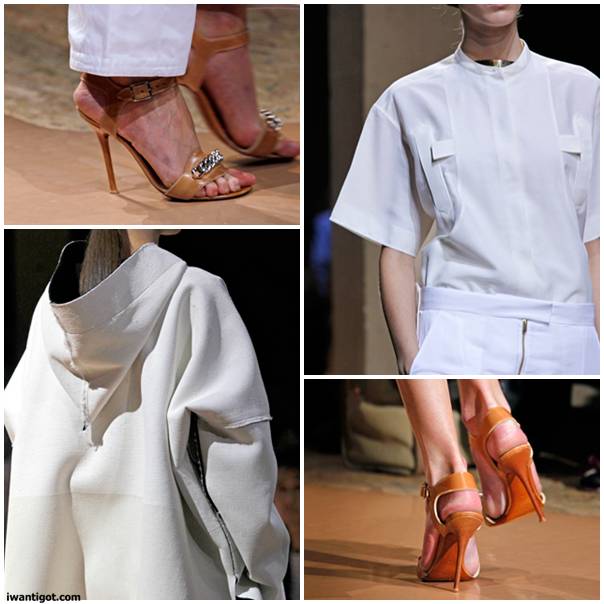 I'm usually all over the shoes but the ones from the collection are pretty but boring. I'll have to wait until the website is up to see what else is out there.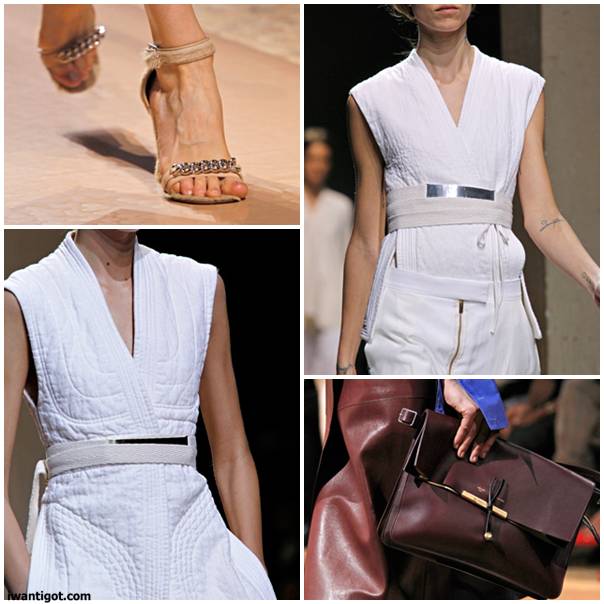 I love Vogue.it. It lists the fabrics used in the show: denim, canvas, cotton poplin, silk, silk cady, parachute silk, nappa and silk crêpe.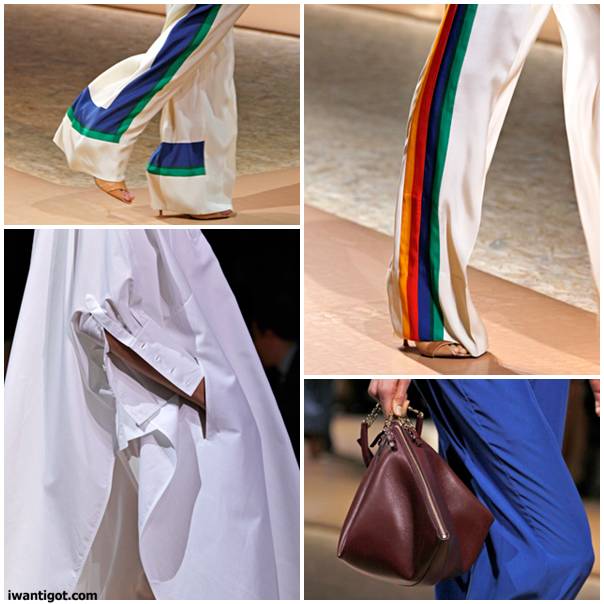 This is the Celine bag that I will be talking about till fall 2011. Love the shape and colour.
This video features Tim Blanks from style.com talking about the collection.
This is a video that contains all the looks but edited.
images: style.com