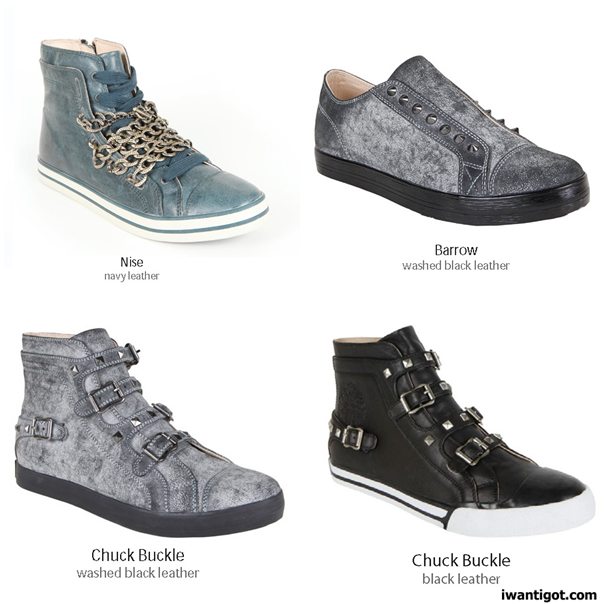 Studs really should be on their way out as a trend but I can't help but like it when it's done well.  I think it's the combination of that Chuck Taylor classic sneaker look and the not so obnoxious studding that help in their appeal.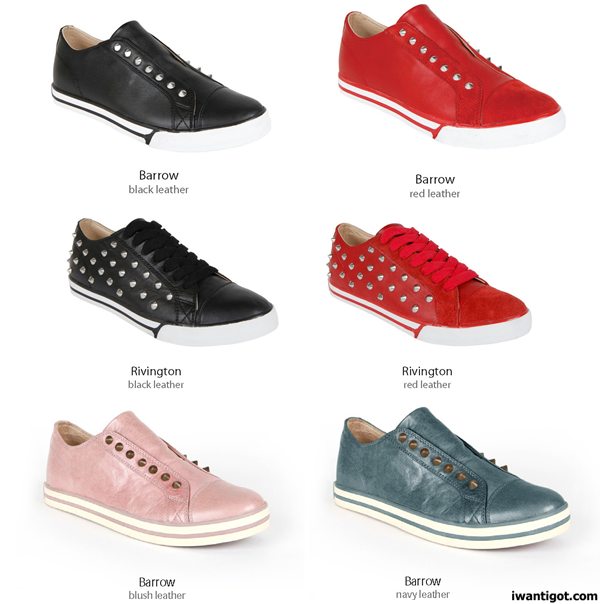 Upper Echelon Shoes (UES) was started in New York by Seth Campbell and Nick Cohen in 2005. Their family backgrounds in footwear and jewellery are combined in the UES design style. They have coined it "Shoewelry". In early 2010 they partnered with Steven Madden in order to advantage of their production and distribution and expand the business. Seth Campbell handles the brand's design.
There are no Canadian Retailers but Zappos.com andSaks.com carry them online.
images: courtesy of UES