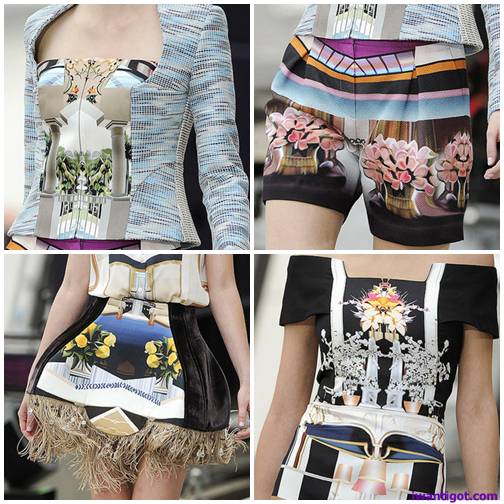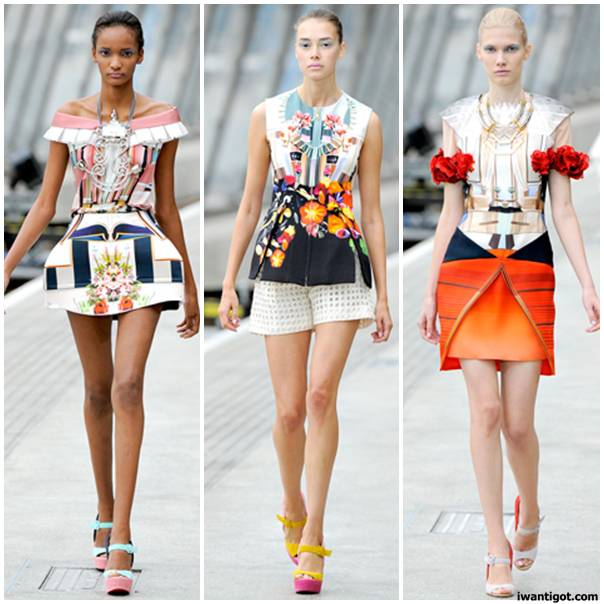 Mary Katrantzou said, "With this collection, I wanted to put the room on the woman, rather than the woman in the room." She used images from old Architectural Digest and World of Interiors issues for her surreal-like prints. To finish off the look she added trompe l'oeil details to fool the eye even more.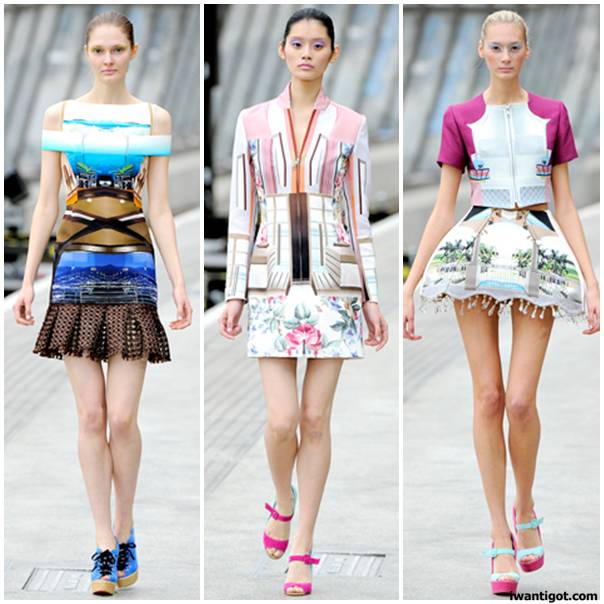 The collection just makes me giddy. It's so inventive and fun. I can't help but smile. I want to be the person to walk into a room wearing a Mary Katrantzou. You become a walking piece of art.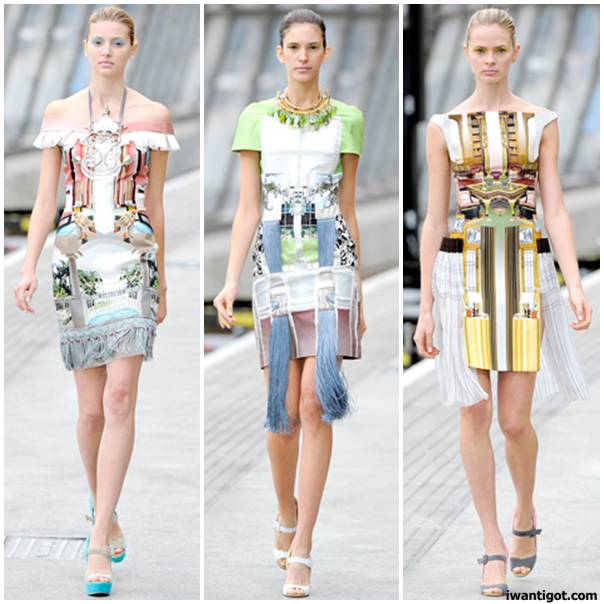 The shoes are cute too.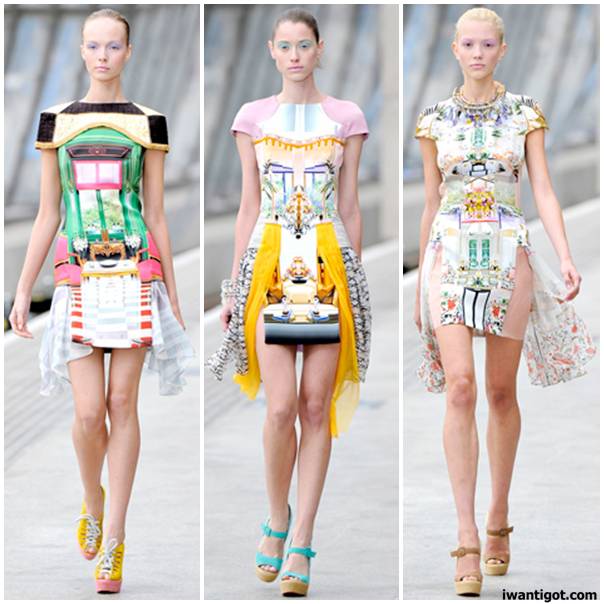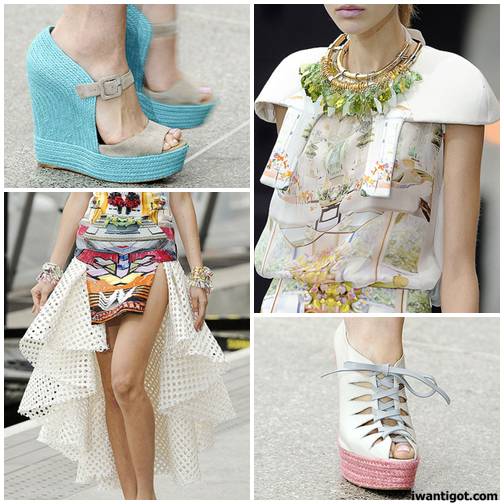 The full Mary Katrantzou Spring 2011 fashion show video is up. Everything looks so good in motion.
images: style.com