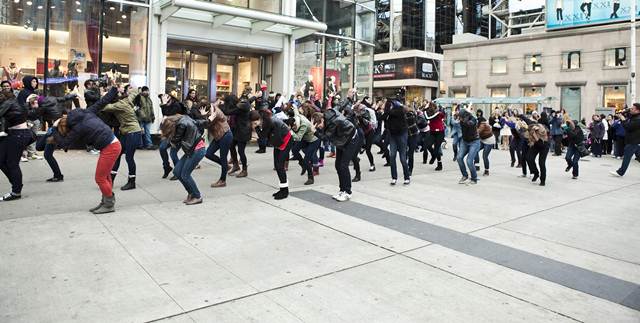 Anna dello Russo wasn't the only one launching a fragrance. Toronto based NADA used a dancing flash mob to let get the word out about her new perfume. Nada partnered with Aromachology to create the NADA fragrance.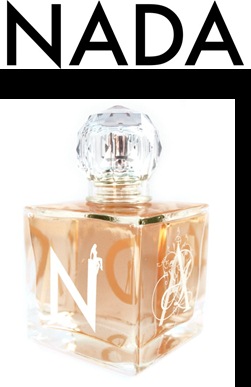 The NADA fragrance has a spicy, oriental-musk undertone of honeysuckle, ginger and saffron, and finishes with seductive top notes of lotus flower, amber and jasmine.
"I was really inspired by the fluid movement of our flowing fabrics and the seductive air of our new fragrance — dance is a natural pairing of the two. So we worked with the Ryerson Dance Program, to create something really interesting," says Nada Shepherd, Creative Director and founder of the self-named women's wear label. "The NADA signature fragrance is for women who are looking for something a little edgy, a little interesting, and a flash mob builds into an amazingly exciting personal experience, just like our fragrance. It's dark and sexy just like the music and movement our choreographer Missy Morris put together" says Shepherd.

Morris hand-selected a group of over 60 dance students and choreographed a 100-second dance number that starts with just three dancers and sinuously layers in performers to the Rolling Stones' Sympathy for the Devil. The group was flanked with over 20 fashion marketing students wearing ScanLife barcodes on branded t-shirts sampling the NADA fragrance to the entertained audience.
"The NADA fragrance is complex but cohesive, just like the performance," says Shepherd of her personally-crafted scent, "It draws emotion, makes a woman smell good enough to eat – and what happens next is up to her."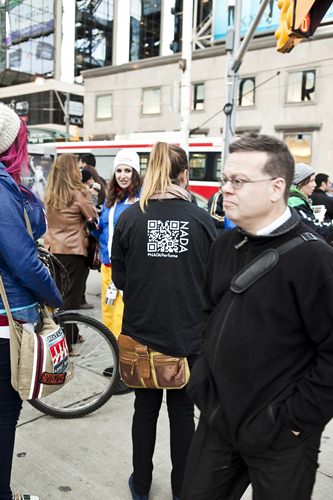 I received a sample of the scent at the NADA spring summer 2011 fashion show.  It's a really pleasant scent but a little too sweet for me. The NADA fragrance will be available in December at the NADA pop-up store in Toronto's Bayview Village and online at NADAdesigns.com. It will retail for $149 per 100mL/3.4oz bottle.
images: courtesy of NADA