I'm still keeping my eye out for beautiful gowns. Donna Karan does great Grecian style gowns.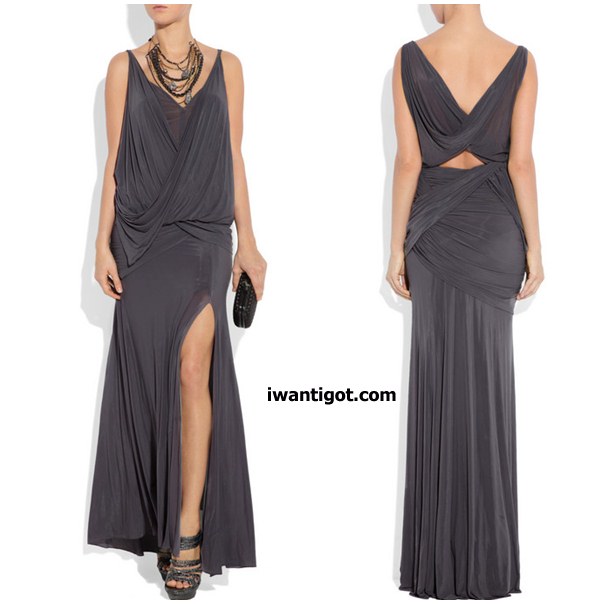 The front slit and back detail make the very sexy without going too far over the top.  It's also made of a fabric called cupro.  It was new to me so I looked it up.
Cupro – The European cousin of tencel , Cupro is also somewhat similar to rayon in that it is reprocessed cellulose. Like tencel and rayon, the base material for cupro is a regenerated cellulose fiber . Cupro gets its name from cuprammonium, the process that is used to process the wood pulp or cotton linters that are its base material. In this process, the wood pulp or cotton liners are dissolved in an ammoniac copper oxide solution. Cupro fabric breathes like cotton, drapes beautifully, and feels like silk on your skin. Its slinky, curve-hugging drape makes it great for elegant dresses and blouses.(source: answers.com)
Donna Karan is available at Holt Renfrew.
images: net-a-porter.com