It come as no surprised to regular readers that I'm obsessed with everything Moncler. When MYKITA and Moncler teamed up in the spring I was excited. Two brands I really love coming together for a special collaboration. I'm also a sunglasses nut but the only thing preventing me from owning a pair is the cost. They are so expensive and not available in Canada! With shipping, duties and foreign exchange I'd be looking at around $1000. OUCH! I can't justify it, even my Prada Baroque's didn't cost that much.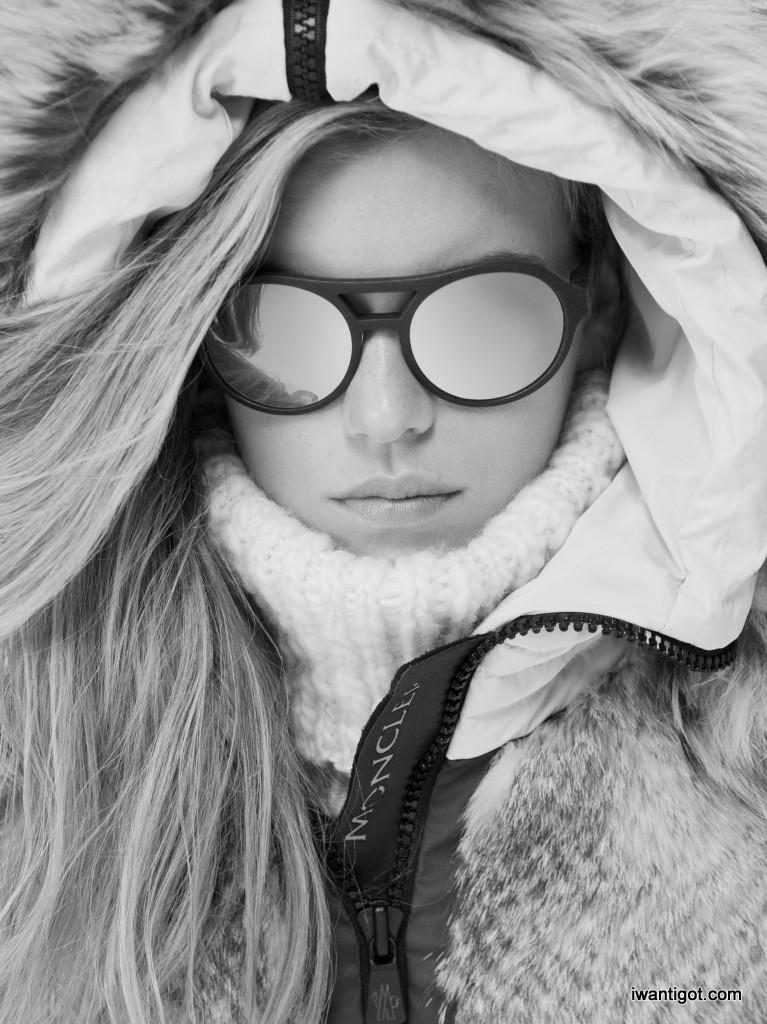 Well, MYKITA MYLON x Moncler is back for the Fall Winter 2012 – 2013 season and I'm still obsessed.
"From mountain peaks to the city streets" was the credo this time, and with model LIONEL we're moving a bit more into the urban context.

LIONEL is available in the following colour combinations: khaki with brown reflective lenses, brown with gold reflective lenses and black with silver reflective lenses – all three featuring mineral glass from traditional Italian manufacturer Barberini, boasting excellent durability and clarity of vision. A delicate silhouette and a further reduced weight were the defining features behind the creation of the unisex model LIONEL.

The preceding LINO model, which launched the collaborative range, will also be available in khaki for the new season. All lenses have a very special hallmark: they reveal the MYKITA & MONCLER logo when breathed on.
It's Moncler's 60th anniversary and this collection commemorates it so they created a campaign video. Check it out.