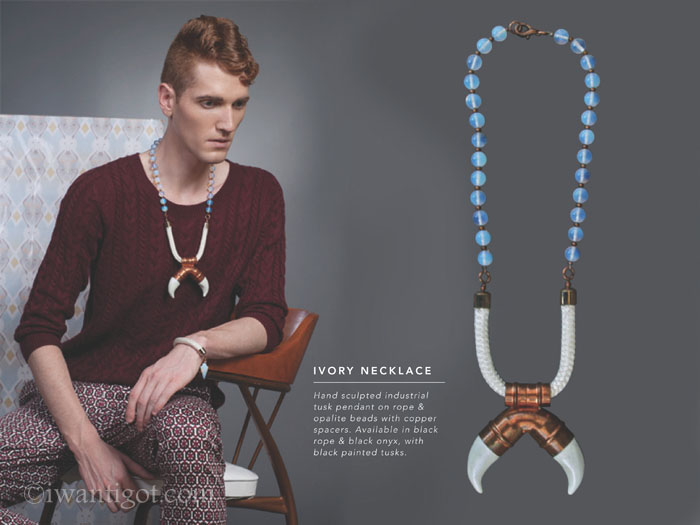 I'm a sucker for anything Art Deco related so I was very interested in the Woudenberg Spring Summer 2013 jewellery collection. Toronto based, Emily Woudenberg is a self-taught fashion and jewellery designer with an educational background in Fine Arts and Graphic Design. The spring summer 2013 season marks her fourth collection under the her namesake label, Woudenberg.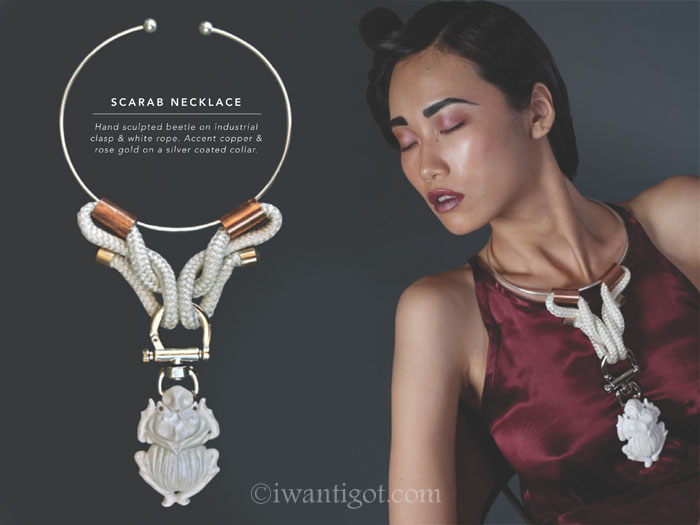 The collection titled "Paragon" is inspired by the most eclectic and luxurious qualities of the Art Deco movement. A paragon, defined as "an immaculate diamond", symbolized the frivolity that followed World War I. After the Great Depression and World War II, the opulence of the Art Deco era was out of place and a stark contrast to the sombre reality of the late 1930s. The 12-piece collection incorporates rose gold, opalite, copper industrial materials, rope and hand-sculpted pendants. Staying true to the Woudenberg aesthetic, Paragon is avant-garde and androgynous with each piece as experimental and effortlessly sophisticated as the next.

"I wanted to capture the essence of the contrast between extreme frivolity and sombre frugality that was seen in
The 1930's. The feeling is strangely current." Emily Woudenberg(source: Press Release)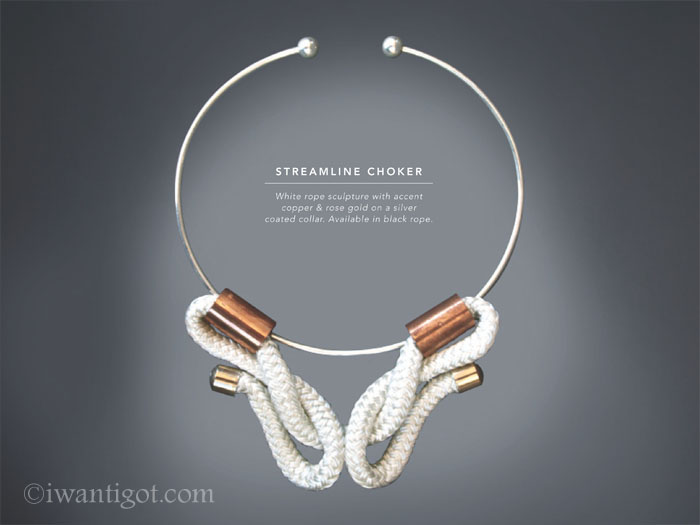 These days designers are taking advantage of all the different mediums to use for promotion. The spring summer 2013 Woudenberg collection has a video also.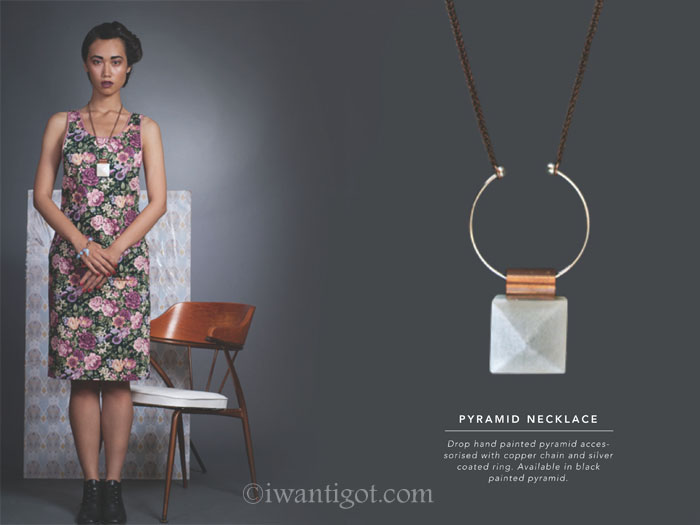 My favourite pieces are the some of the larger ones. They certainly are statement pieces that will start conversations. Ilike how Emily merges different materials together in her jewellery.
Pieces from the collection range from $58 – $142 and are available online at shop.emilywoudenberg.com and Ukamaku.com. In person shopping can be done at Homeground Boutique (16 Cumberland Street, Lower Level,Toronto). I'm honestly surprised at how affordable this collection is and I thought the Scarab Necklace would be way over $200.
images: Courtesy of Woudenberg