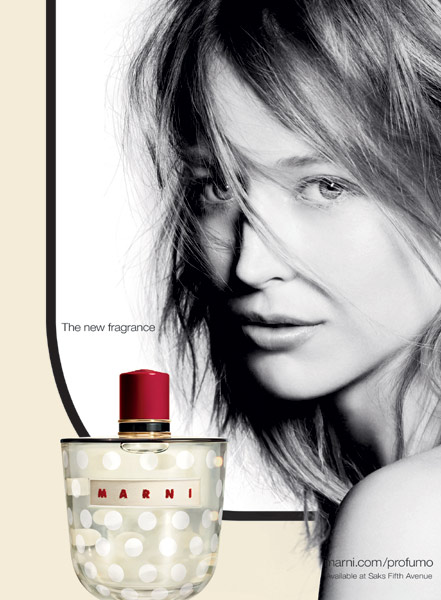 Way back in November I sat down with Trudi Loren who is the Vice President, Corporate Fragrance Development at Estèe Lauder Companies. She was in Toronto to introduce Marni's first fragrance to members of the press. I'm a big fan of Marni and head designer Consuelo Castiglioni. I see her clothing in person at Holt Renfrew and I find myself coveting everything. I wanted to know if she could translate that feeling to a fragrance. Marni isn't stereotypical feminine either, how would that translate into scent.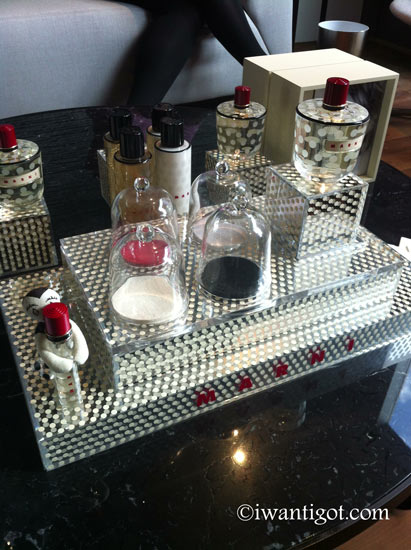 Trudi starts with the origins of the fragrance. Consuelo had specific ideas for the fragrance when she met with Estèe Lauder perfumers. They tweaked her custom fragrance after numerous design cycles using their knowledge to take the fragrance to market and still be true to Consuelo vision of Marni. She was very involved in every step of the design process, treating it like editing a collection.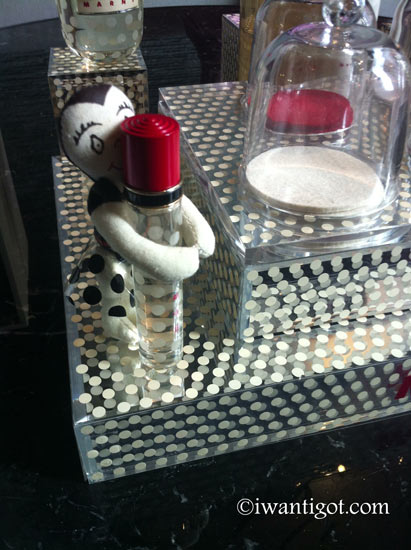 The starting point was typically material: it was woods and spices and the incense that Consuelo wanted, somehow reminiscent the woody landscapes of her Swiss days in St Moritz. But that was just the initial input. Subtle contrast and sudden accents were what she was looking for. Consuelo worked intensively and extensively to arrive to the final olfactory narrative and its multifaceted subtleness. Her aim, always, is to avoid pre-conceived ideas. Typically, the perfume she had in mind was a bit masculine: woody and bitter. The addition of rose, smoothed and softened the scent, while pink peppercorn added an element of effervescent quirkiness, much like an accessory. The final result is unexpected. (source:press release)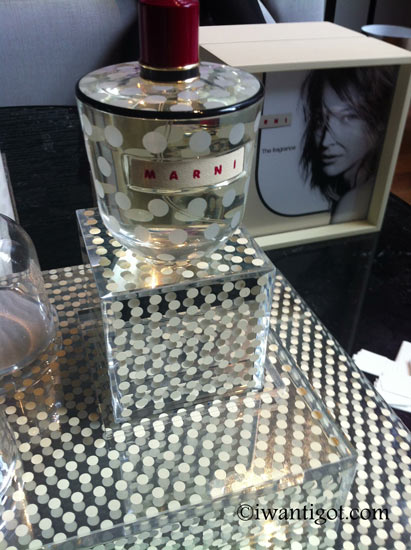 The fragrance contains many things I love like Bergamot, Cardamom and Cedarwood. Marni skews more masculine and androgynous scent which I really like. I have a few mens fragrances in my collection that I enjoy wearing. Top notes are Bergamot, Pepper, Ginger and Pink Peppercorn. Heart notes are Cardamom, Rose and Cinnamon Bark. Bottom notes are Patchouli, Incense, Vetiver and Cedarwood. At the preview I received a sample of the Marni fragrance and I've worn it a lot since then. I had an instant connection with this fragrance, it pushed all the right buttons for me. I enjoy wearing it day after day and I'm usually someone who likes to switch it up.
The Marni fragrance collection is available at Holt Renfrew.
Marni Eau De Parfum 120 ml: $175, Marni Eau De Parfum 65 ml: $125, Marni Body Lotion 200 ml: $62,Marni Shower Gel 200 ml: $52, Marni Body Crème 200 ml: $95, Marni Purse Spray 10 ml with Huggy Doll: $60
images: me, marni.com and courtesy of Marni