It's absolute genius at how Zara can make every single piece of clothing look desirable on their newly launched Canadian ecommerce site. I'm floored. Zara is my favourite of the fast fashion shops but nothing ever looks this good in the store. That's right folks, you can get Zara shipped to your door anywhere in Canada starting March 6, 2013.
To celebrate the launch Zara blanketed the city with $150 gift card according to all the tweets and Instagram post I saw last week. I too received this lovely gift which allowed the recipient to shop at Zara.com ahead of the national launch on March 6th.
Zara does everything right when it comes to a great online experience. My key indicators are as follows:
Easy to Navigate – Must have a simple, intuitive menu system
No animation or auto playing music
Simple, uncluttered interface with lots of white space
Multiple large, high resolution photos of the item from many angles including a detail shot
On figure and off figure images
Fabric description and composition
Item dimensions if applicable
Cleaning instructions
Easy to find Help information which is extensive and detailed
Country of Manufacture
Description of the garment
Description of the fit – For example, True to Size, True to Brand Sizing, etc.
Description of the fit as related to the model
Detailed Sizing Chart
Email notifications at each stage of the process
Multiple choices for payment – Credit Cards, Interact, Paypal
Shipping Tracking Information
Beautiful packaging
Zara.com delivers on many of this list. The shipping options are very good too. Free for orders over $50 and in store pick up (3-6 days). Regular shipping (3-6 days) is $4.95 and express (2-3 days) is $9.95, both very reasonable. Returns are free or you can go to your local Zara.
So what did I buy: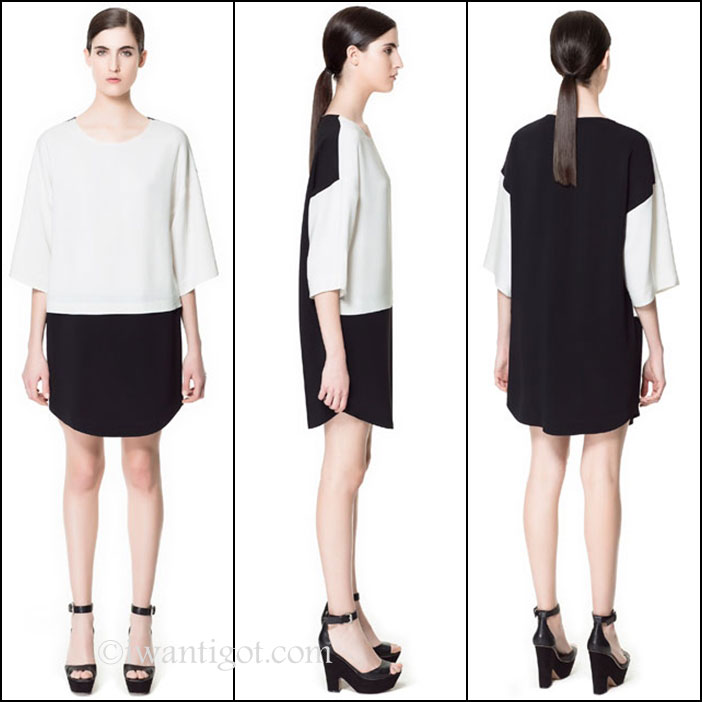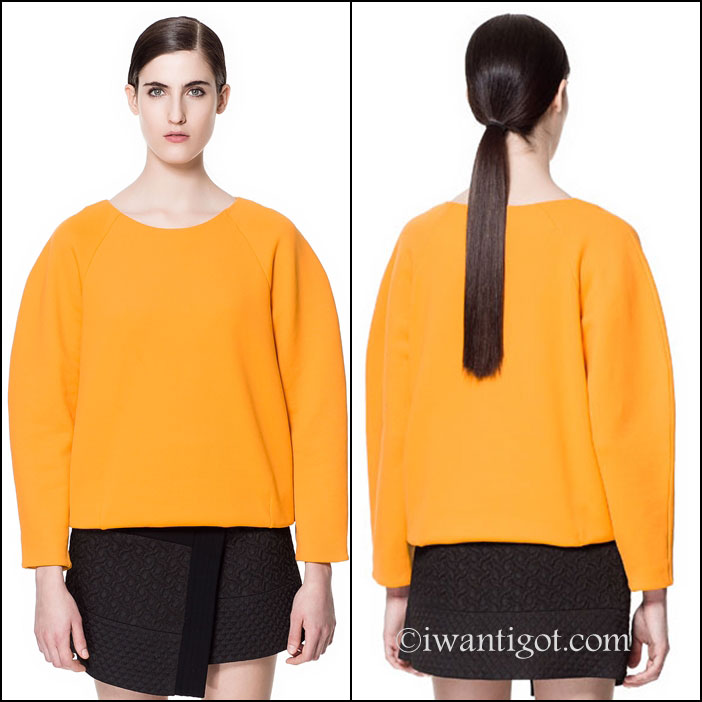 Amazing thing is that I didn't want to return anything. My two items were exactly what I expected. I placed my order on February 28 and I received the package on March 4. My Zara online experience was so good that I'm going to forgo the store entirely unless it's to return something. I'm saying by to the neverending changeroom lines, surly staff and overwhelming, unorganized stores.
images: zara.com