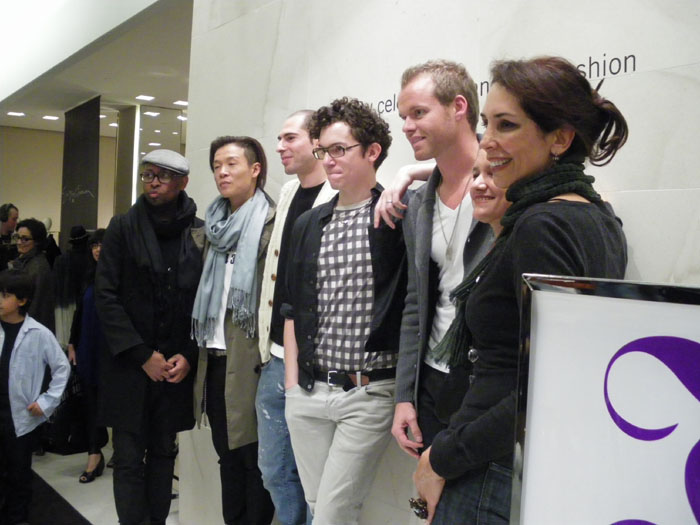 After a season off the Holt Renfrew celebrates Canadian Fashion event was back on the LFW schedule. This is one of my favourite events of fashion week. It gives you the ability to see the clothing up close and meet the designers.
This season it was hosted by Adrian Mainella of Fashion File instead of the free for all type atmosphere that was present in previous ventures. A clothing designer was paired up with a jewelry designer to showcase the work. There was a little Q&A session with each designer pair conducted by Adrian.
First to show was partners in crime, Greta Constantine and Dandi Maestre. I'm a big fan of the designers work. They really complemented each other in the presentation, which was different from the runway show where I thought Danni's accessories overpowered the clothing. Get rid of the handbags and what do you know, balance is once again restored. I had a bit of bias at the show too because I was lucky enough to get a preview of the Greta collection at their studio. Maybe I wouldn't have noticed so much if everything was new to me.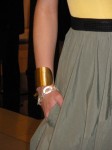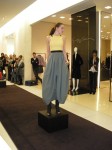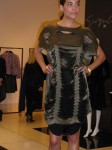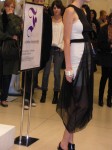 Next up was Dean Davidson and Jeremy Laing. I'm also a fan of both designers. Regular readers of my blog know that I love Jeremy big time. Dean's signature brushed metal finish makes his jewelry a winner in my books too. It was great to see the green and yellow dress in person. It was my favourite of the spring 2009 collection.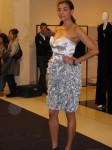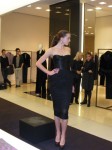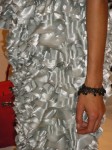 The final pairing was Mikhael Kale and Jaleh Farhadpour. Jaleh is all about the diamonds and precious stones. The black diamond bracelet (pictured above) is quite beautiful. Mikhael showed three dresses which I found a little surprising. There wasn't any of his rock and roll tough girl pieces. I loved the black dress pictured above. They actually appeared on the runway at the LG Fashion Fusion party.
I liked the new format as it gave the audience a chance to hear the designers talk about their inspiration and process. The audience, in typical Canadian style, was very shy and no one asked the designers any questions.
Slideshow after the jump