Through twitter I discovered a locally based online vintage store called Shrimpton Couture. They focus on luxury items and but there are many beautiful dresses and accessories that start at $125. In addition to vintage pieces Shrimpton Couture sells reworked vintage and one of a kind jewellery. Expedited shipping is free in Canada! Shrimpton Couture also writes a vintage column for Herald de Paris.
Here are some of my i wants from Shrimpton Couture, seriously drool worthy stuff.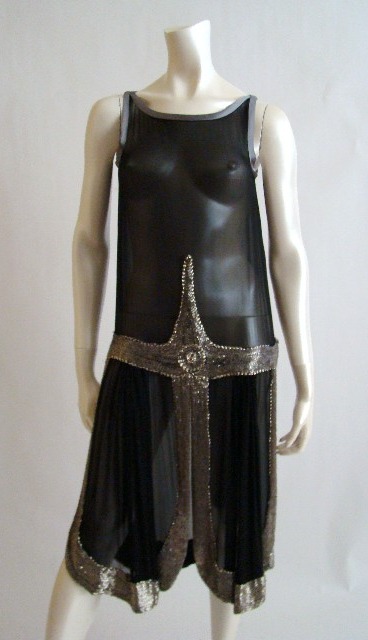 The one I covet most is the Restored Couture Flapper.
This is a truly stunning couture level 1920s dress that has been fully restored. All the seams and beading have been re-inforced and the collar has been refinished with a silver silk satin ribbon edging. The main body of the dress is the original fabric but each panel was meticulously replaced and the fabric matched exactly.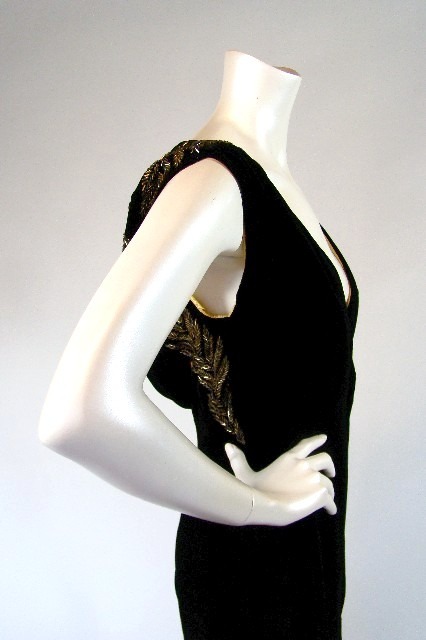 2006 McQueen Dress – need I say more. Check out the embroidery on the back of the dress.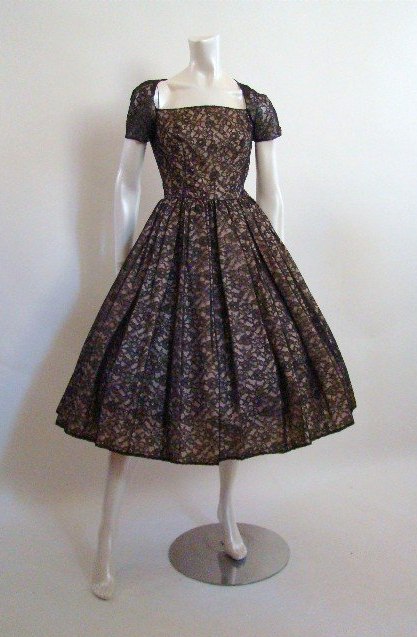 1950s Lace Illusion Dress – I love 50s style skirts. I'm currently obsessed with getting myself a crinoline and New Looking myself.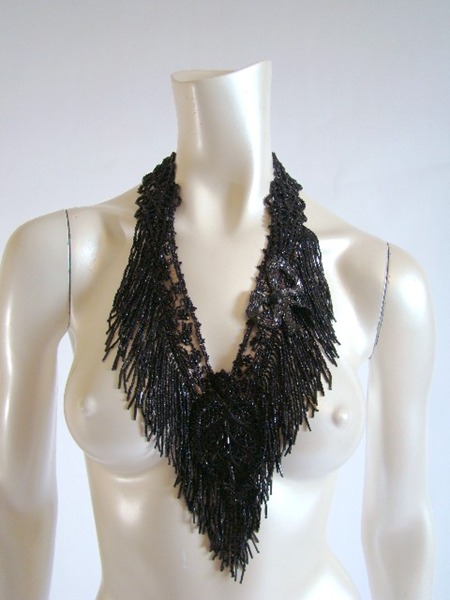 Jet Neck Collar – The jewellery on the site is quite fantastic, this is one of my favourite pieces.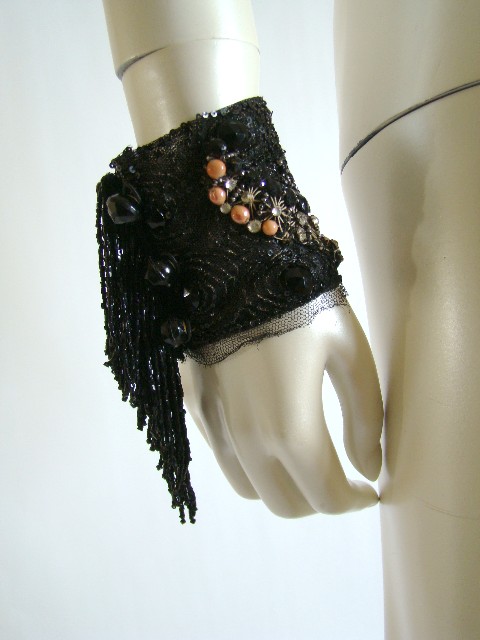 Coral Fringe Cuff – There are a few cuffs on the site and they are so much fun.