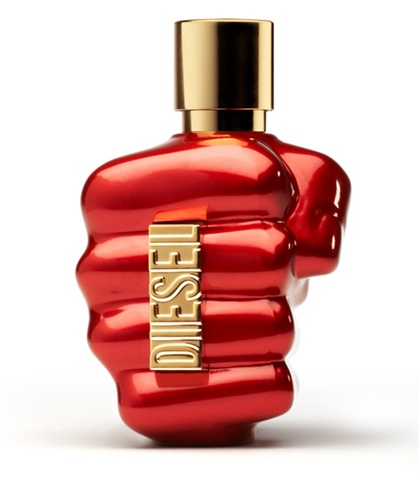 Wow, this Only The Brave Ironman Limited Edition Fragrance by Diesel is a strange movie tie in for me. To celebrate the world and folklore around the Marvel character Ironman, Diesel has created a limited edition Ironman version of it's Only the Brave men's fragrance. Appealing to the comic book geek Diesel?
Planet Perfume is decidedly glum and gloomy this spring 2010. Who can save it from boredom? Only a genuine, full-blooded hero! IRONMAN has come knocking on Diesel's door, or is it the other way round? To celebrate the release of IRONMAN2, Diesel pays tribute to the original comic book creation. The indestructible superhero has lent his famous iron glove to a limited edition of the ONLY THE BRAVE fragrance.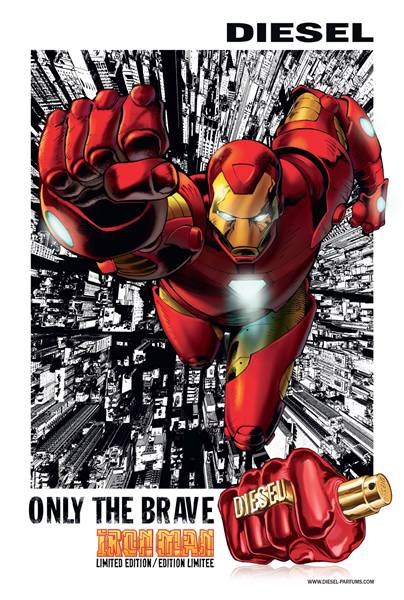 The Only The Brave fragrance will be launched in June 2010 to coincide with the Ironman 2 movie release.
Featuring the highly original ONLY THE BRAVE fragrance. As much an attitude as a perfume, the fragrance embodies above all self-affirmation.  A fusion of plant and animal kingdoms, it blends leather, styrax and labdanum. Lemon and violet express urban modernity, underscored by the strength and singularity of cedar and amber.
The raw materials of the fragrance sound interesting.  I guess I shouldn't judge it until I've sniffed.  The bottle will be 75ml and will be available at The Bay, Sears and Shoppers Drug Mart for $85.00.
images: courtesy of L'Oréal Fragrances